New AMD and Nvidia GPUs coming, Intel postpones Ivy Bridge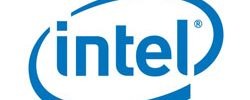 DigiTimes is reporting that both AMD and Nvidia are set to launch new GPUs in the next couple months. AMD will be launching new Radeon HD 7870 and 7850 GPU's in the first few weeks of March. AMD rival Nvidia is expected to launch its next GPU architecture, the 28 nm Kepler in April. AMD also has a new high-end GPU set to launch this year called HD 7990, but no firm launch date has been offered.
When April rolls around, Nvidia is expected to launch eight different graphics cards, including the GTX690, GTX660, GTX640 with GK110, GK104 and GK106 cores respectively. While new GPUs are coming, Intel is postponing mass production of its Ivy Bridge until after April. DigiTimes reports that Intel is notifying partners that it plans to postpone mass production of the new Ivy Bridge parts.
Intel will ship small amounts the new processors in early April. Mass shipments are expected to start sometime after June according to notebook manufacturers. Notebook manufacturers cited by DigiTimes claim that the Ivy Bridge delay is due to the weak global economy and issues with Sandy Bridge processor inventory. Presumably, Intel is hoping some of its inventory of older processors will sell before the new parts are launched. The Ivy Bridge delay is a good thing for USB 3.0 chipmakers because they will get an additional quarter to sell their wares before Ivy Bridge comes packing its own onboard USB 3.0 controller.