New 3G ExpressCard from AT&T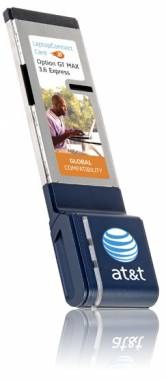 Those of you waiting for a good 3G ExpressCard from AT&T can finally stop waiting. The company released their Option GT Max 3.6 Express.
The 3.6 Express supports both quad-band EDGE and tri-band HSDPA, which means you can see download speeds of up to 3.6Mbps. It also has a flip-up antenna for a better signal.
You can pick one of these up for $50 after rebates from AT&T, but you'll need to sign up for one of their plans to get the rebates.
AT&T's new hybrid ExpressCard modem [via macnn]