New 268-megapixel telescope takes first image of Carina Nebula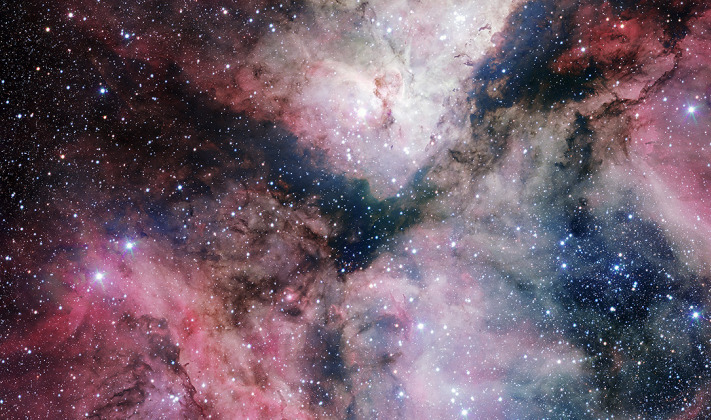 Have you ever wanted to know what a telescope strapped to a 268-megapixel camera is capable of? See exhibit A: the first image taken with this new telescope of the Carina Nebula, a.k.a. really, really far out into deep space. Astronomers at the European Southern Observatory (ESO) showed off the capabilities of the new VLT Survey Telescope, which also marked the official inauguration of the instrument.
The Carina Nebula is a popular area of space that researchers and astronomers like to study, and this certainly isn't its first photo — it has smiled for many other telescopes and cameras in the past. The nebula is only a mere 7,500 light years from Earth, so it's not too far away, but it makes for a good test subject when trying out new telescopes.
The ESO claims that this new telescope is the largest one in the world for surveying the skies in visible light. The telescope's primary strength is its incredible field of view, which the ESO says is "twice as broad as the full Moon," meaning that while other telescopes can only capture small portions of the sky at once, this new telescope can capture massive regions of the sky at any given time.
Of course the telescope's awesome powers are almost useless without the camera attached to it. It's a 268-megapixel CCD camera, dubbed the OmegaCAM, and it was developed as part of a collaboration between five research institutions. Without this, you wouldn't be looking at the photo you see above. According to the ESO, the new telescope will be used to survey remote solar system bodies, the milky way, extragalactic planetary nebulae, as well many other interests.