New 24-inch Apple Cinema Display announced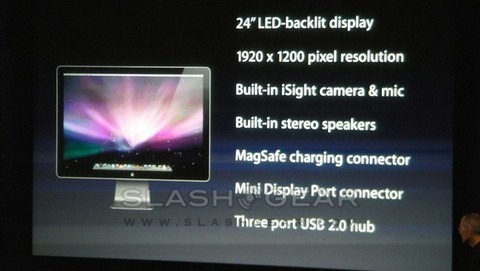 Prior to today's Apple event, there was a lot of speculation about what products specifically would be announced. We heard a rumor of a $899 MacBook. That rumor didn't pan out today. What did, however, was a 24-inch Cinema Display.
The new Apple Cinema Display is to be 24-inches with a 1920 x 1200 resolution. Stereo speakers are built in and it features LED backlighting. The display also has iSight built-in and a microphone.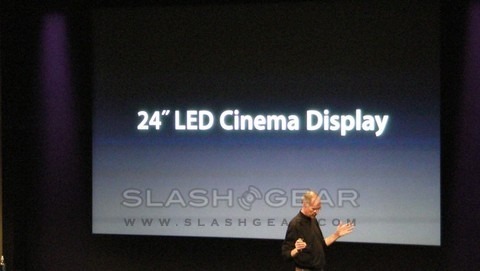 Also included is a MagSafe connector to power your notebook, a display port and three USB ports. This thing looks slick and will be available starting in November. And the price? You guessed it: $899.
Update: The 24-inch Apple Cinema Display has a 178-degree viewing angle. However, we don't know if it's s-ips, alpha-ips or s-pva. When asked, the representative said that information couldn't be revealed.