NetSecure Kudos takes on Square in mobile payments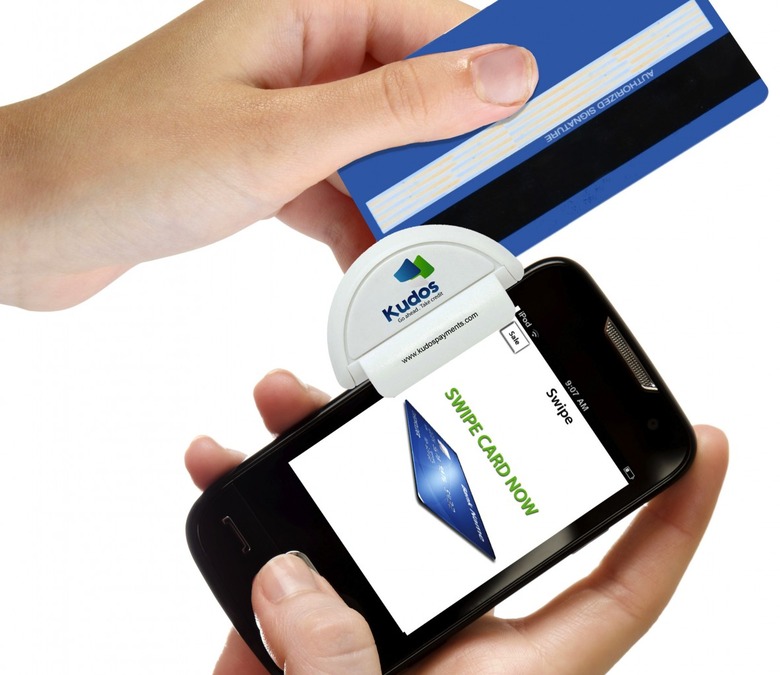 Mobile payments system Square has another new rival in the shape of NetSecure Payments' Kudos, another smartphone-based credit card reader option targeting small businesses and traders. Consisting of a simple swipe reader – either a USB model for your PC, or one that plugs into the headphone jack of your iPhone, iPad, BlackBerry or Android device – together with an app that allows you to process payments, you can pick up a Kudos kit from $79.99.
Use is subscription-free, with each transaction charged at 2.7-percent plus a standard $0.20 fee. In contrast, Square doesn't charge a set fee, but does take 2.75-percent of each transaction. Currently you need two separate accounts to use both the USB and mobile readers, though Kudos is working on integrating them so both systems can be associated with a single merchant account; it's also one-device-per-account, though again addressing that is supposedly a work in progress.
Payments are "normally" deposited in your account the following business day, the company says. NetSecure is offering both the USB and mobile versions of the reader kit for $99.99 apiece, but OfficeDepot will sell you the mobile setup for $79.99 as part of a limited time promotion.