NetQin Anti-Virus 4.2 Beta Hits Android Market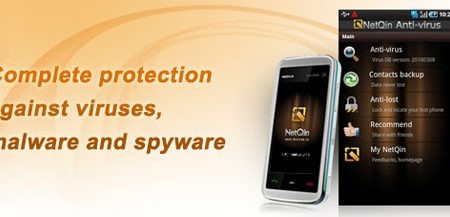 I guess one of the good things about using the iPhone and the fact that Apple rules the App Store with an iron fist is that they figure out if apps are potential security issues before users can even download them. With the more open nature of Android it's easier for nefarious types to make apps that could steal money from you or cause issues.
If you are an Android user that worries some of the apps you are installing might be stealing your information or installing trojans or viruses NetQin has announced that it is offering the beta 4.2 release of its anti-virus software on the Android Market right now. The software has an AV component that runs in real time and protects your device when connecting to a network and when installing software. It also features a firewall.
The app also has a backup function for contacts that lets you back up all the contacts on your device and can restore the contacts as well with support for Android, Symbian, iOS and others. The other cool feature of the app is that it helps you find your lost Android device by activating an alarm on the handset. If the handset has been stolen, you can also wipe all data from the device remotely. You can download the beta software right now on the Android Market.