Netgear WN2500RP promises extended WiFi coverage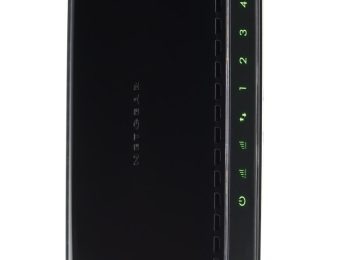 If there's anything more frustrating that slow WiFi speeds, it's not having any reception at all. Sometimes having a single router providing WiFi for your humble abode just doesn't cut, and it's not always feasible to run cables throughout the home. Netgear might have the solution you're looking for, the Universal Dual Band WiFi Range Extender, or WN2500RP if you prefer.
As the name implies, it's a dual band WiFi device designed to extend the range of your existing wireless network. It supports all the current wireless standards (802.11 a/b/g/n), and dual band support helps to avoid interference on existing WiFi channels while also extending range.
Four ethernet ports are also included on the extender, which means it can pull double duty as a router if your devices are located away from your main wireless router. Netgear also claim that you can set the device up without any need for CDs or cables – a simple push of a button will configure the extender automatically.
The Netgear WN2500RP is available right now in retail stores and online, and looks to cost around $80.