NETGEAR unwraps 2012 lineup of networking, storage, and media devices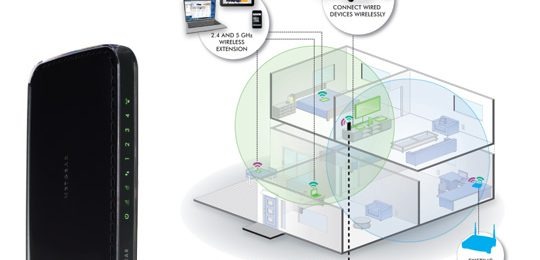 NETGEAR has announced its new lineup of home networking, storage, and media products that aim to simplify the experience of setting up your wireless home computing and entertainment network. The new lineup includes the Powerline 500 Nano (XAVB5101), the Universal Dual Band WiFi Range Extender (WN2500RP), and the Media Storage Router (WNDR4700).
The Powerline 500 Nano (XAVB51010) provides consumers a simple plug-and-play networking solution when connecting a single device that converts a standard electrical wall outlet into a high-speed network connection. To connect multiple devices in a room, NETGEAR offers a new N900 Video and Gaming 4-Port WiFi Adapter (WNCE4004) that can simultaneously connect to up to four wired devices to your WiFi router.
The Universal Dual Band WiFi Range Extender (WN2500RP) boosts dual band WiFi coverage in home networks to allow users to enjoy fast WiFi speeds at longer distances. It extends both 2.4GHz and 5GHz bands, reducing WiFi interference. It's easy to setup, no need for a CD or Ethernet cable, and it's ideal for homes with a mix of high bandwidth video streaming devices sch as Smart Tvs and network DVRs.
The Media Storage Router (WNDR4700) is a high-speed wireless router that offers 2TB of hard drive storage that makes it simple and secure to store and stream HD content and other media over a high-speed WiFi network.
Additionally, NETGEAR is debuting the N900 Wireless Dual Band USB Adapter (WNDA4100) that provides a high speed connection between a notebook or desktop computer and a wireless network. It delivers up to 450 Mbps WiFi speeds and complements the N900 Dual Band Wireless Router (WNDR4500) and the previously mentioned Media Storage Router.