Netgear ReadyNAS Ultra 4 and Ultra 6: TiVo streaming, RAID and more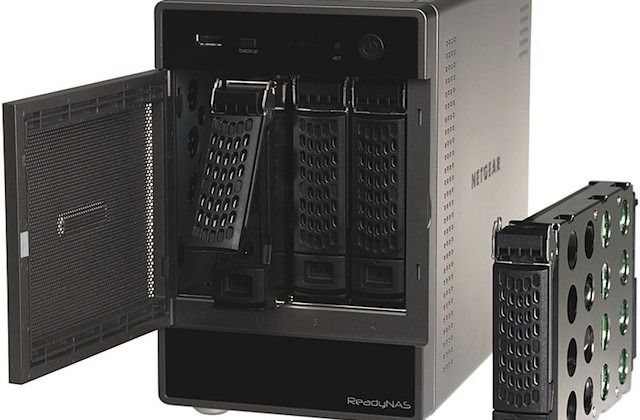 Netgear has outed a pair of new NAS boxes, the ReadyNAS Ultra 4 and ReadyNAS Ultra 6, packing up to 12TB of storage together with TiVo and Orb compatibility.  The new media functionality means that TiVo owners will be able to use the new ReadyNAS Ultra units to stream content stored on the mini-server, together with Orb and DLNA compliant kit.
Under the hood lurks Intel's Atom 1.66GHz processor – a single-core chip in the Ultra 4 and a dual-core chip in the Ultra 6 – together with 1GB of RAM and a choice of four or six 3.5-inch drive bays.  They can be configured in RAID 0, 1, 5 or 6 striping for data redundancy, and of course there are various USB ports including a front port with a dedicated backup button that will automatically suck the content from whatever drive or memory card reader you plug in.
Unfortunately, all this functionality doesn't come cheap.  The Netgear ReadyNAS Ultra 4 will be $899 for twin 2TB drives while the Netgear ReadyNAS Ultra 6 will be $1,349 for six 1TB drives when they both drop later this month.  The company will also sell the enclosures drive-free, and are planning a smaller model for release later in 2010.