NETGEAR Nighthawk is AT&T's first 5G Evolution mobile hotspot router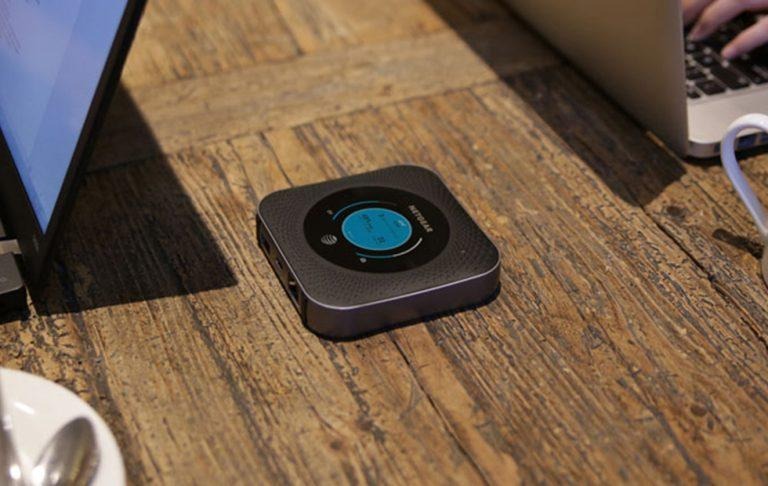 AT&T is now exclusively offering the NETGEAR Nighthawk Mobile Hotspot Router, the first hotspot of its kind to support the carrier's 5G Evolution network. According to AT&T, its 5G Evolution features twice as fast speeds as standard LTE in some places (Indianapolis and Austin, specifically). Though this Netgear router is exclusive to AT&T at the moment, it won't remain that way.
The NETGEAR Nighthawk Mobile Hotspot Router is able to support up to 20 WiFi devices at the same time, meaning you can connect your phone, tablet, and laptop to it all at once with room to spare. The router packs a built-in 5040mAh battery able to power the device for up to 24 hours per charge. The router can also double as a portable power bank to charge small USB devices such as a smartphone or USB gaming pad.
You can use this router for any purpose, of course, but it is perhaps best equipped to join you on your travels. You can use the Nighthawk on the AT&T network when necessary, then connect it to Ethernet when available, such as at a hotel that offers wired in-room Internet access; it can also offload via WiFi.
Parents are given baked-in parental controls to filter content and specific websites when used with kids. The overall router security also includes password protection, scheduled access times (if desired), and device blocking. The router also supports sharing content from a microSD card or a USB flash drive.
The NETGEAR Nighthawk mobile router includes a small 1.4" display with a modest 320 x 240 resolution. The router is powered by a Qualcomm Snapdragon X16 LTE modem alongside 512MB of internal storage. Nighthawk is available from AT&T now for $89.99 USD.
SOURCE: AT&T