NETGEAR Nighthawk AX8 Router Looks Like It's Ready To Take Off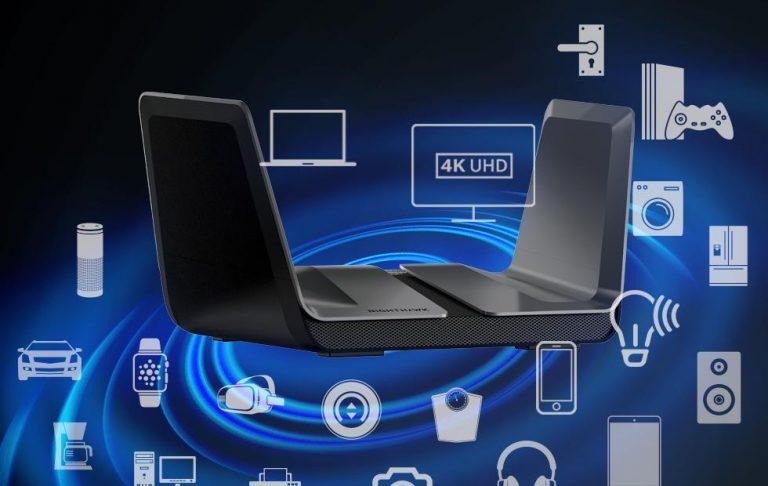 We may receive a commission on purchases made from links.
Wi-Fi routers are often treated as primarily utilitarian pieces of equipment. They're placed in some corner of the room or some shelf and are often forgotten and ignored until some problem occurs. But because of the growing complexity, number, and sizes of antennas needed in today's routers, some equipment makers have taken the opportunity to make their gear look more fashionable, futuristic even. Like NETGEAR's new Nighthawk AX8 8-Stream Wi-Fi router, which almost looks like a modified Imperial Shuttle ready to take flight.
Some routers look alien with spikes coming out of their boxes. Others, particularly Wi-Fi meshes, try to hide their antennas in sleek cylinders. The Nighthawk AX8 looks like something in between, an alien spaceship whose design hints at the speeds that it promises thanks to the latest Wi-Fi technologies.
Like with many routers these days, that "AX" in its name is no mere branding. It refers to the Nighthawk AX8's support for AX Wi-Fi, a.k.a. Wi-Fi 6, the next step up from the current AC Wi-Fi in wide use today. In a nutshell, this upgrade gives more channels and bandwidth to support the increasing number of connected devices not just in the office but even at home. That includes PCs, laptops, mobiles, and, of course, everyone favorite smart home appliances and smart speakers.
In addition to AX Wi-Fi, the Nighthawk AX8 also supports 4-stream MU-MIMO and Orthogonal Frequency-Division Multiple Access or OFDMA. You don't need to worry if your own devices are compatible with those because the router will work with any and all Wi-Fi devices anyway. And it's not just Wi-Fi either, as 6 Gigabit ports ensure even desktops and less movable connected devices don't get left out.
The NETGEAR Nighthawk AX8 8-Stream Wi-Fi Router is now available for purchase. It's going to be pricey, as you might have guessed, marked at $399.99 on both Amazon and Best Buy.