Netgear looks to the future with four new WiFi 6 routers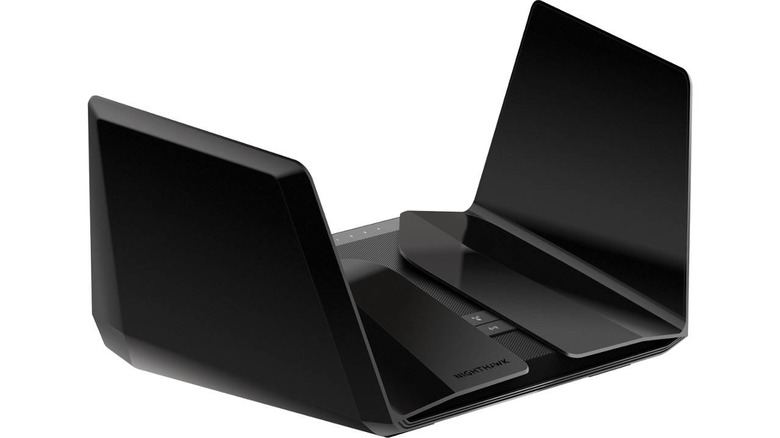 Netgear is introducing four new routers today, and with them, it's looking to get its foot in the door early when it comes to WiFi 6 (802.11ax). All four of these routers support the new WiFi standard, which makes some pretty big promises for network capacity, latency, and battery life. With more and more devices and appliances connecting to the internet these days, that extra capability will come in handy, and Netgear wants one of its routers at the center of your IoT setup.
There aren't a ton of devices that support WiFi 6 just yet, but Netgear is positioning these routers as a smart buy to prepare for the future. Since WiFi 6 is backward compatible with previous WiFi generations, these routers will work with you existing collection of internet-connected devices. Beyond that, Netgear expects the adoption of WiFi 6 to take off "much more quickly than previous iterations."
The star of the show is the Nighthawk AX4 4-Stream AX3000 WiFi 6 Router (RAX40), which is the budget-priced model of the quartet being announced today. At $199.99, though, it isn't exactly cheap, but we suppose that's the price you pay to be on the bleeding edge. In any case, the AX4 serves combined speeds of up to 3Gbps across 2.4GHz and 5GHz bands (600 + 2400) and features a dual-core processor to better handle things like 4K streaming and online gaming.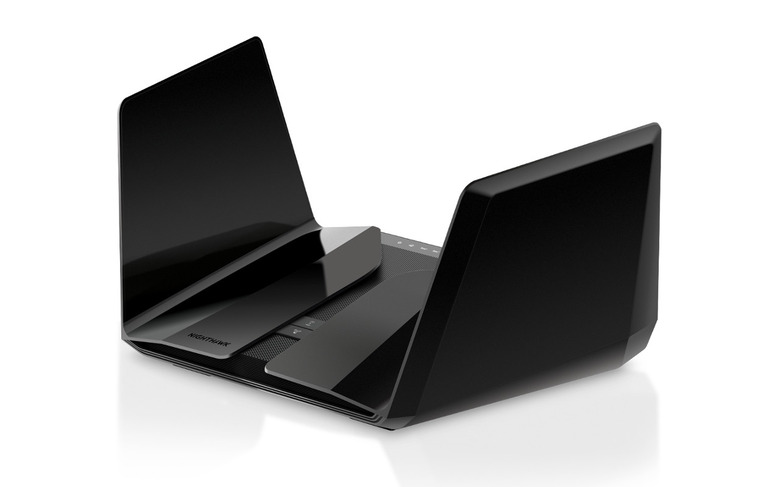 The previously-announced AX8 (RAX80) is the second router in this lineup, but we're also seeing the addition of two higher-end models today. The first is the Nighthawk AX12 (RAX120), which offers 12-stream WiFi (8 of which are on 5GHz) and combined speeds of 6Gbps. It ships with a 5Gbps Ethernet port and uses a 64-bit 2.2GHz quad-core processor, meaning that it's ready to stream 8K content. That feature set comes with the rather hefty price of $499.99, but even that is eclipsed by the final router Netgear introduced today.
The Nighthawk Tri-band AX12 (RAX200) router rounds out today's selection of new devices. While the Tri-band AX12 offers 12 WiFi streams like the standard AX12, the main difference is that it boasts a combined speed of 10.8Gbps. That means it'll be able to handle quite a few simultaneous activities, from multiple instances of online gaming to multiple 4K streams. At $599.99, this is by far the most expensive router Netgear introduced today, and it really only seems appropriate for households that have many devices constantly connected to the internet.
So, there you have it: Netgear's initial WiFi 6 router lineup has been revealed. The AX8 is already available, having been revealed back in November, while the AX4 and the standard AX12 will begin shipping out at some point this month. The Tri-band AX12 will be the last one out of the gate, with availability opening up in May. All four routers are available to pre-order now from Netgear's website.