Netgear launches ReadyNAS line of storage solutions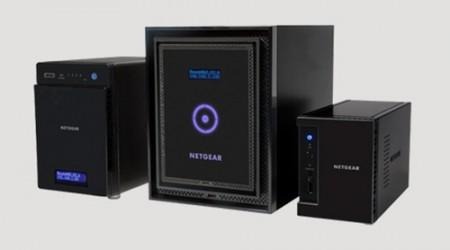 While Netgear is mostly known for its vast line of networking equipment, like routers, switches, and hubs, the company has dabbled a bit in the network-attached storage realm, but they never fully dove into the trade. However, today's announcement of the company's new ReadyNAS storage lineup looks to make a splash in the SMB storage market.
Netgear is launching models for both business and home needs, and the company is starting out with its new ReadyNAS 100 series NAS boxes, as well as the 300 series boxes for business needs. The 100 series comes with Marvell Armada 370 processers clocked at 1.2GHz and 512MB of RAM. The ReadyNAS 102 comes with two drive bays, while the 104 comes with four drive bays, which can reach a total capacity of 8TB and 16TB, respectively.
The 300 series for businesses consists of three different models, and all of them come with Intel Atom dual-core chips clocked at 2.1GHz with 2GB of RAM. The ReadyNAS 312, 314, and 316 come with two, three, and four drive bays, respectively, which makes for a total capacity of (in order) 8TB, 16TB, and 24TB.
The ReadyNAS 100 series starts at $199, while the 300 series starts at $449. The company will also be launching a 500 series box that will come with an Intel Core i3 clocked at 3.3GHz and 4GB of RAM. You'll be able to stuff six drives in it, and it will come with a bevy of connectivity options. This will cost $1,299 and will be available sometime next month.