Netgear Arlo Pro 2 packs 1080p, solar option, and Alexa support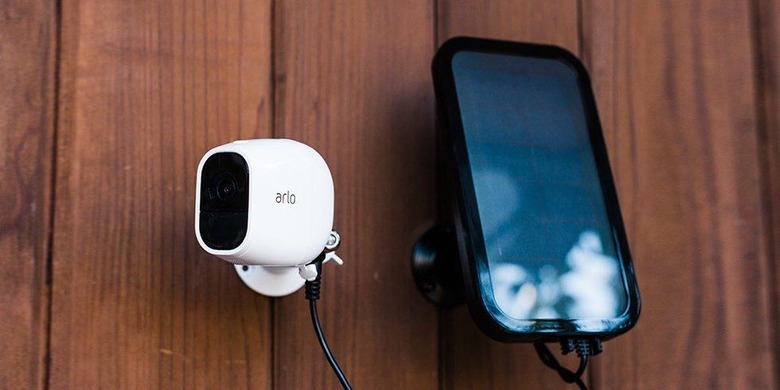 Netgear has revamped its connected home security cameras, with the Arlo Pro 2 now promising higher resolution, more flexible installation, and better integration with the broader smart home. The Arlo Pro 2 now jumps to 1080p Full HD video, though retains its predecessor's battery-powered, wireless design. However, there's now a solar powered option.
That, when plugged into a camera, provides enough juice from a couple of hours of sunlight each day to keep the Arlo Pro 2 fully charged. Netgear doesn't actually say how long it expects the 2,440 mAh battery inside the camera to last, arguing that it can vary based on how you use it.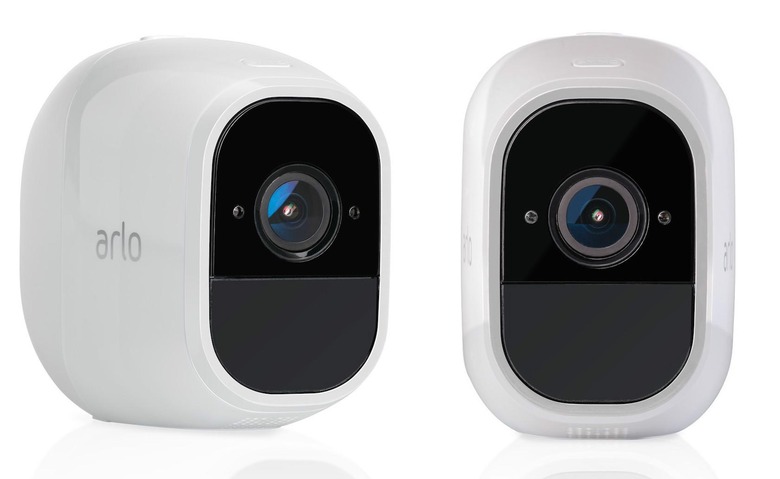 That's because Netgear relies on motion triggering to save power, keeping the Arlo Pro 2 in a standby state until it needs to wake up and record. It uses a passive infrared motion detector to do that, adjustable up to 23 feet. However, there's another option if you can spare and outlet.
Plug the Arlo Pro 2 in, and you get a few added extras. Since it doesn't have to worry about power, it can switch to a video-based motion detection system instead, supporting up to three activity zones in the frame. If there's any movement in those, it'll automatically trigger a notification and start recording.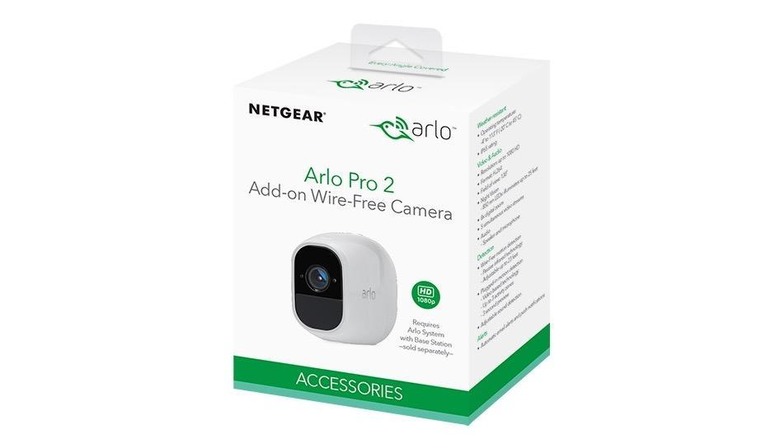 Supplying mains power has another benefit. Netgear appends three seconds of footage from before the trigger, which it calls Look Back. That means fast-moving people, pets, or other objects stand a better chance of being caught on camera.
Either way, you get pinch-zooming support in the Arlo app, along with a 130-degree field of view. Night vision uses infrared LEDs to light up the scene, and there's a built-in speaker and microphone. The base-station has a siren that can optionally sound should a camera be triggered.
As for the broader smart home, Netgear supports a few different platforms. There's IFTTT and Samsung SmartThings, for instance, along with a new Arlo Skill for Amazon Alexa. That allows you to view an Arlo camera's feed on the Echo Show or Fire TV, for instance.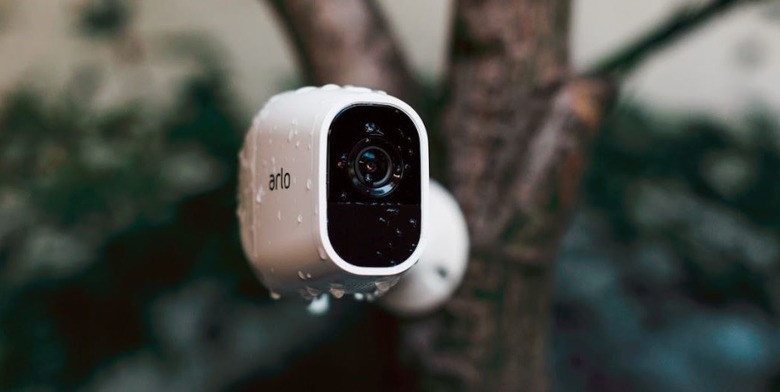 The Arlo Pro 2 base system comes with two cameras and the base station, priced at $479. An extra camera – which will also work with Arlo Pro systems you might already have, and vice-versa – is $219.99. A pack with four cameras is $799.99.
Whichever starter kit you opt for, you get free seven day cloud storage for up to five cameras. Netgear's $99.99 per year plan extends that to 30 days and up to ten cameras, while the $149.99 plan stretches it to 60 days and up to 15 cameras. If you want 24/7 continuous cloud recording, rather than just motion-triggered clips, that's from $99 per year, per camera.
For accessories, the Arlo Solar Panel will be $79.99, and works with the Arlo Pro and Pro 2. A fast-charging station with dual battery bays is $59.99, while individual batteries are $49.99.