Whether its playing a PC game or the game of life, one can't afford to lose. Especially if the latter involves a wee little one. At CES 2018, network equipment professionals NETGEAR put on display their latest connected gear for all sorts of home users. Be it amateur or pro gamers who need the reliability of the Nighthawk Pro Gaming router and its companion LAN Switch, or the concerned parent who needs to see what the little one is up to from afar with the Arlo Baby Camera.
Home networks are very different and more sophisticated these days and, more often than not, often include one security camera or another. But while outdoor and indoor security is important, for some families, toddler safety is even more critical. NETGEAR's Arlo Baby Smart HD Monitoring Camera, model number ABC1000A, offers that piece of mind in a friendly, or scary, looking package: a white rabbit with a single lens camera for a face.
More than just the design, the Arlo camera's special feat is its integration with Apple HomeKit, which is set to happen later this first quarter. With Apple Home app, parents will be able to view a live feed of the their baby and can even talk to them via two-way audio. And, of course, they can ask Siri to start all of that using only your voice. The Arlo Baby Camera sells for $249.99.
Back to the realm of its traditional networking products, NETGEAR is giving gamers of all levels an upgrade with the new pair of Nighthawk Pro Gaming gear. The Nighthawk Pro Gaming Wi-Fi Router XR500 offers features to stabilize ping and ensure an always-on connection for those oh so crucial real-time online matches. The SX10 10G/Multi-Gig LAN Switch GS810EMX can pair with the XR500 Router to ensure that you get the best QoS when you need it, whether you need only 100 Mbps or 10 Gbps.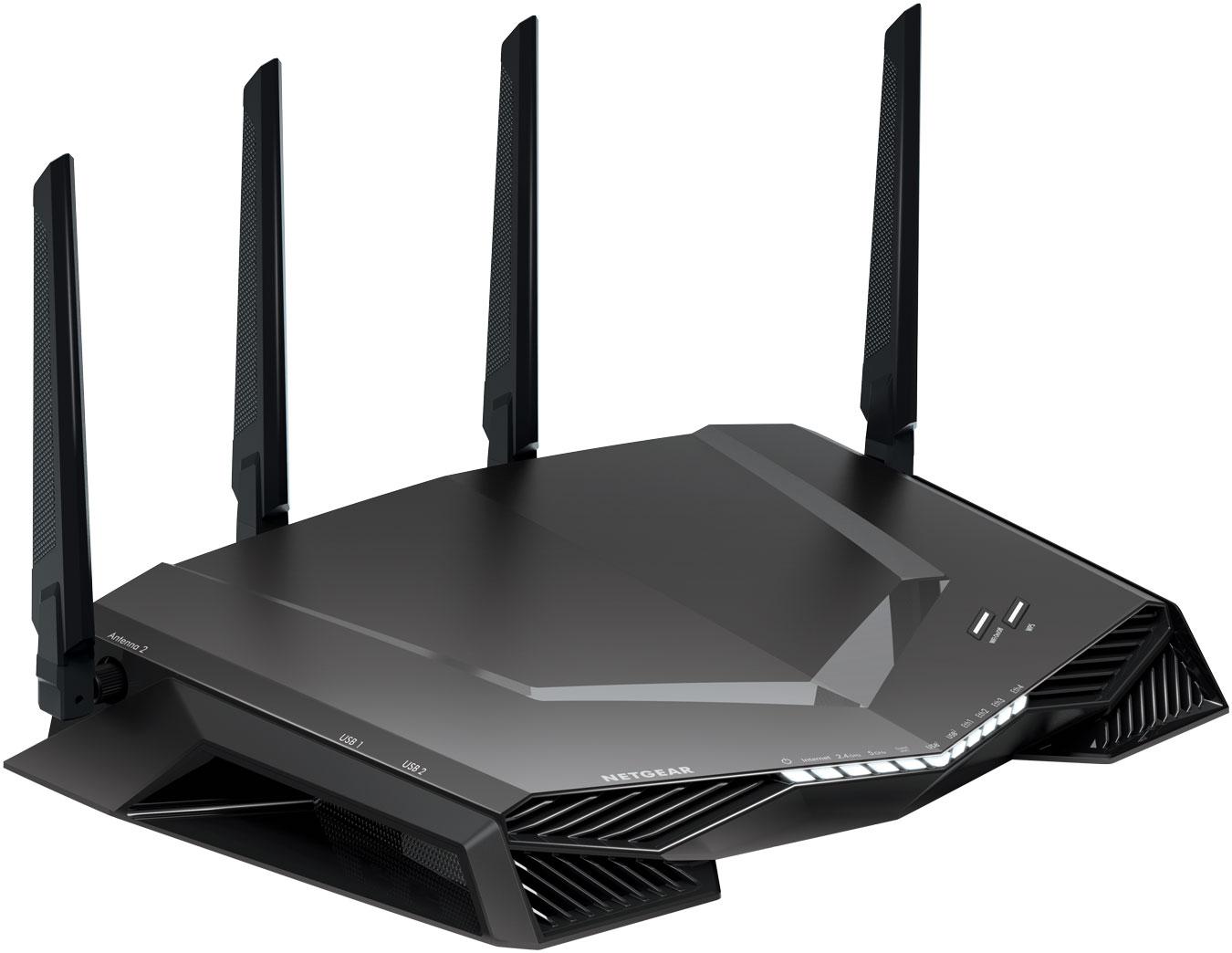 In addition to the high-end hardware, both Nighthawk Router and Switch come with software that puts the "pro" in Pro Gaming, like the Dashboard that shows all your network performance stats, per device usage, and more on a single screen, a VPN (Router only) to protect your security and privacy, and customizable LED controls (Switch only) to tell which connection is which. Both the NETGEAR Nighthawk Pro Gaming Wi-Fi Router (XR500) and Nighthawk Pro Gaming SX10 10G/Multi-Gig LAN Switch (GS810EMX) are now available for purchase for $299.99 each.