NETGEAR announces STS7000 home security tablet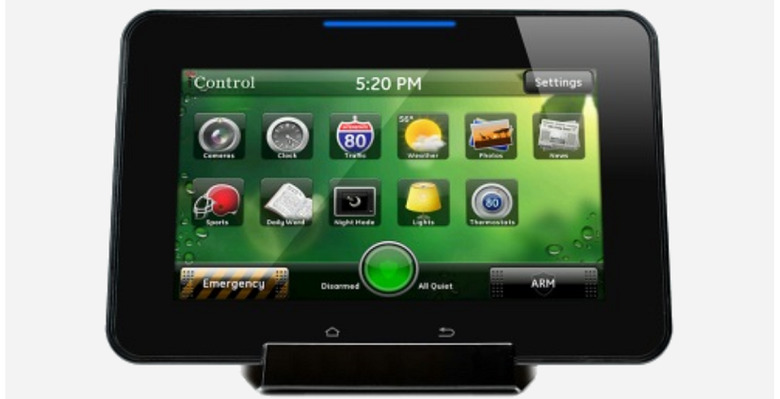 Part of the connected home initiative many are attempting to tackle is home security. NETGEAR and iControl have teamed up to make security a focus with thier new STS7000 unit. The touchscreen display will give you ful control over your home security, but can also be a hub for all things in your connected home.
Paul Dawes, senior vice president and general manager at iControl, said in a statemtn announcing the device "Consumers have rapidly adopted large-screen Android and iOS tablets as the primary interface for countless applications,. Our partnership with NETGEAR allows us to offer smart home customers a high-end touchscreen experience at a low price point, providing a breakthrough product for connected home security." In addition to the security focus here, the STS7000 has Google Maps, weather tracking, news and sports alerts, and can utilize Apple's AirPlay — it can even control lighting!
In addition to 802.11n 2x2 WiFi for the best speeds available, the STS7000 also has a "failsafe mechanism to support over-the-air software upgrades". The battery is removable and replaceable, and the device has a rugged design. The STS7000 also comes with a stand, so you can display it handsomely anywhere.
Though the device is Android powered (4.0.3, if you're interested), it doesn't sound as though it will come with GAPPS, meaning no Play Store. We've also not heard about official pricing, but NETGEAR says it will be an affordable solution for any connected home.