Netflix's star-studded Christmas original is a giant flop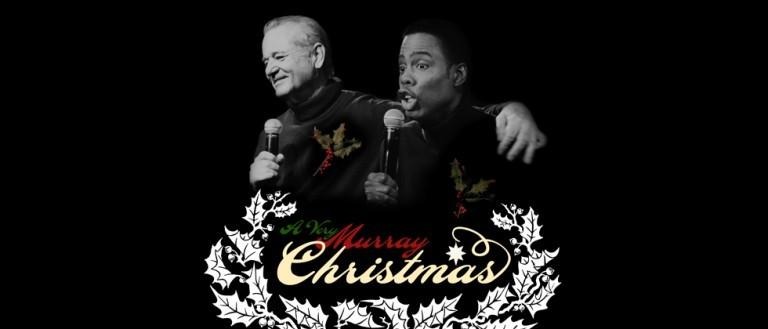 Netflix, an ever-growing thorn in the television industry's side, has long basked in praise for its award-winning original shows. When the company announced plans to produce its own feature length movies, striking deals and bringing in some of Hollywood's best known stars, the movie industry shuddered. Theaters vowed boycotts. Studios panicked. The success of Beasts served only to highlight Netflix's seemingly assured theatrical domination. Then, just as the ball started rolling, A Very Murray Christmas happened.A Very Murray Christmas is Netflix's new original Christmas special, and more than just subscribers have been eager for its arrival. By all accounts, Murray Christmas looked to be Netflix's big winner, possibly setting the tone for other upcoming original flicks. The title boasts a large roster of big-name celebrities, including Miley Cyrus, George Clooney, Chris Rock, Amy Poehler, Michael Cera, Jason Schwartzman, Rashida Jones, and more.
The movie premiered December 4th on Netflix. With 350 reviews, it currently has less than a 2-star rating. These are some of its top reviews: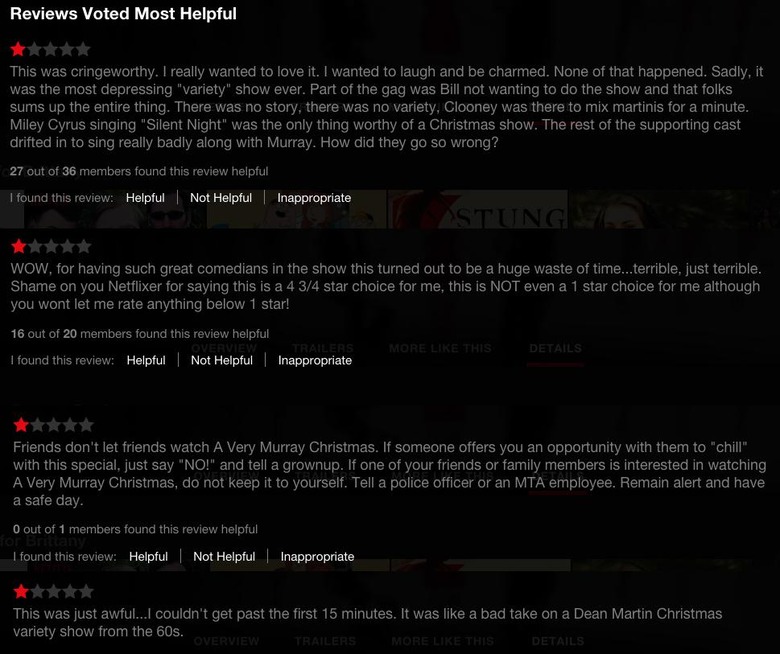 In less than a week, Netflix's most anticipated movie of the month appears to be a monumental flop. What does that mean for the company?
Probably very little. Subscribers have come to anticipate a certain level of quality from Netflix, and while that quality is certainly laudable, it isn't exactly on par with HBO. At least not yet. Subscribers know this and, to a degree, are okay with it. Why? Because Netflix is substantially cheaper than HBO (or, at least, it was until HBO NOW happened) and similar competitors, and while disappointed subscribers will be vocal with their opinions, it'll take more than a single boring movie to sour their view of the company.
As long as Netflix remains cheap, subscribers will be content ignoring flops like Murray Christmas in favor of gems like Narcos.
The big question at this point is whether Netflix can find the same level of success with movies as it has with TV shows, and that's something we'll only know once more of its titles are released. Beasts of No Nation, which premiered in October, received critical acclaim and, according to Netflix, netted millions of viewers within its first several days. It hints at good things for Netflix's feature film future.
On Friday, Netflix subscribers will have a new original movie to judge, a proper feature length offering starring Adam Sandler called The Ridiculous 6. It, too, has drawn in a notable cast, including Will Forte, Danny Trejo, Luke Wilson, Rob Schneider, Taylor Lautner, and Steve Buscemi. Will it fare better?
History will likely note Murray Christmas as nothing more than an errant dud quickly forgotten once December passed. The Ridiculous 6, though, may not be afforded that dignity.