Netflix's new animated original is about 'wildly incompetent police'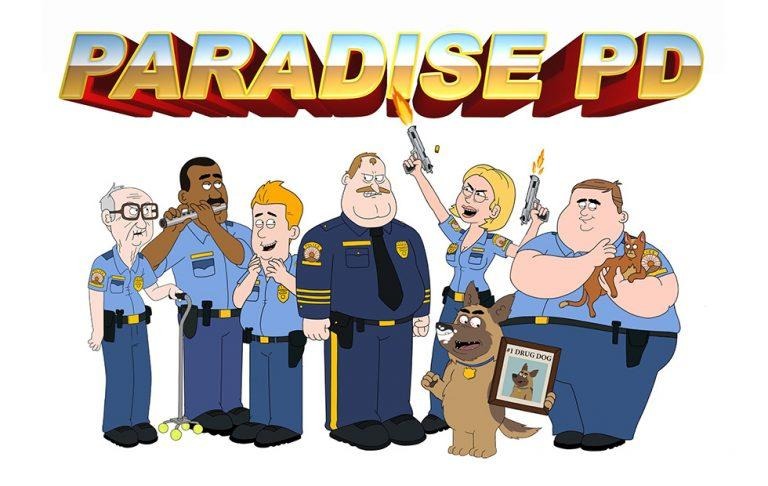 Netflix is still pursuing its next big animated hit, and so it's no surprise the company is back with a new original cartoon targeted at adults. Called Paradise PD, the newly announced series will focus on a "wildly incompetent police force," according to Netflix. The new series is from the team behind the adult animation Brickleberry, which ended after three seasons.
Brickleberry was cancelled after three seasons, ultimately enjoying decent enough viewer reviews and split critic reviews. Netflix has put its faith in the team behind the show, though, and will be taking on their Paradise PD animated original.
Paradise PD takes place in small town America, Netflix says, and involves an incompetent police department with a talking dog. Netflix only provided minor details in its announcement tweet, stating that it will be launching the first season some time later this year.
Industry publication Deadline has a few more details, reporting that Netflix has ordered 10 episodes for the first season. Bento Box Animation and Odenkirk Provissiero Entertainment are producing, and voice cast includes Tom Kenny, best known as the voice of SpongeBob, and Sarah Chalke, who is the voice for Beth Smith on Ricky and Morty.
Netflix didn't reveal an exact release date for the show.
SOURCE: Twitter