Netflix's Christmas original 'A Very Murray Christmas' trailer arrives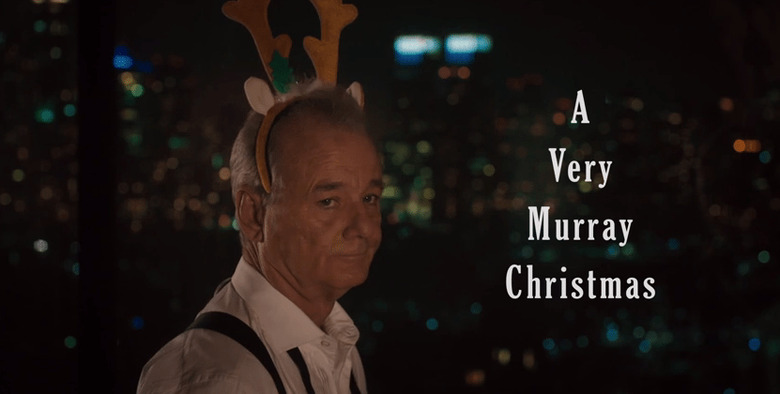 All the way back in May, Netflix revealed it had a special Christmas show in the pipeline, one revolving around Bill Murray and including a very large roster of big-name celebrities. That show, a Netflix Original, has been in the pipeline since, and as the holiday season comes upon us, the video streaming service has published the first trailer. It's going to be a star-studded Christmas, the trailer hints, and Murray wants to make sure it is done right.
This isn't the first time the company has revealed the show; this summer, Netflix dangled a very brief teaser trailer at viewers, but revealed very little about its plans. This time around, we get a look at the expanded cast, which includes, as the trailer points out multiple times, George Clooney.
Says Netflix, A Very Murray Christmas is "an all-star musically-driven" special taking place within the Carlyle hotel in New York City. Murray is going to host a live international holiday broadcast, but a blizzard makes sure that doesn't happen. That won't spoil Christmas, though, and he "make the best" with festivities and a lot of singing as celebrities pop in.
This is one of many original shows Netflix has been working on, and will no doubt draw a large number of viewers with its notable cast. Netflix has previously launched a feature length film called Beasts of No Nation, which it reports as having drawn in millions of users in the U.S., and many more elsewhere across the globe.