Bill Murray has a Christmas movie heading to Netflix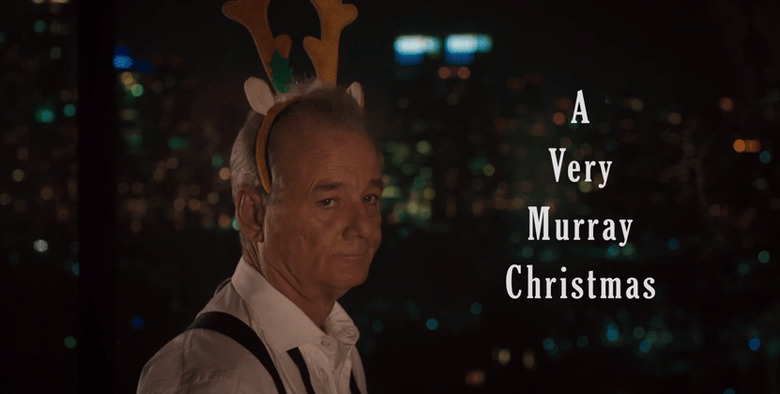 Netflix has another exclusive up its sleeve, and it'll be bringing with it a huge roster of well known celebrities. It's called "A Very Murray Christmas", and it very much stars Bill Murray alongside a bunch of guests: there's Miley Cyrus, George Clooney, Amy Poehler, Michael Cera, Chris Rock, and Rashida Jones, among others. It's a Christmas special, and as such you'll have to wait until the holiday season for it to arrive. However, the video streaming service dropped a teaser trailer today to drum up excitement.
Unfortunately, the teaser trailer (below) reveals precious little about the movie, clocking in at less than half a minute long and merely showing a forlorn looking Bill Murray in a high-rise suite of some sort. He's wearing suspenders and antlers, and does not look like he's in a festive mood.
The movie is set to premiere on Netflix this upcoming December, and according to Forbes it'll be (probably) honoring classic television shows in its arrangement, whatever that may be. There are no further details about what the show itself will revolve around (except Christmas, of course).
The Netflix exclusive was written by Murray, Mitch Glazer, and Sofia Coppola, the latter of whom Murray worked with during the movie Lost in Translation. The project was previously teased last year. Check out the timeline below for more Netflix news!
SOURCE: YouTube