Netflix's Altered Carbon returns for season two in February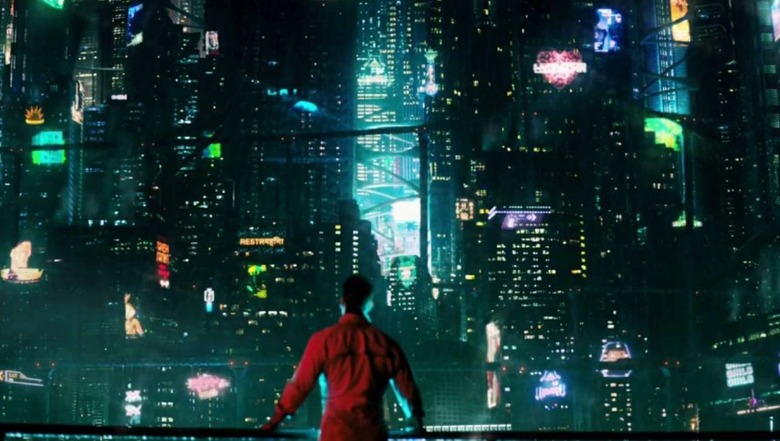 Altered Carbon, the drama Netflix ordered in 2016 and premiered on its platform in 2018, will return for a second season in February, the company has announced. The team behind the series has shared a teaser for the second season on Twitter, though it doesn't reveal much information about what fans can expect. As with the first season, viewers will be able to binge-watch the next season.Altered Carbon is a science fiction series set more than 300 years in the future in a world where humans can swap bodies like they would clothing. The series revolves around the main character Takeshi Kovacs, the surviving soldier from an elite group of warriors that tried to take on the new world order.
Your re-sleeving is now complete. 2.27.20. #AlteredCarbon pic.twitter.com/h4VtaCp6Wh

— Altered Carbon (@AltCarb) January 21, 2020
After being given the chance to live once again, Kovacs finds himself in debt to wealthy businessman Laurens Bancroft who wants the former soldier to solve a murder for him. As we previously reported, the original series is based on the novel by the same name from author Richard K. Morgan.
In its teaser, Netflix merely states, "Your re-sleeving is now complete," followed by the second season's premiere date: February 27, 2020. Subscribers will get access to the full batch of episodes on that date, leaving just enough time for them to finish watching the first season.
This is one of many originals offered by Netflix — one that is getting dangerously close to the dreaded third season threshold beyond which many of the company's originals never progress. Though Altered Carbon is popular among viewers, Netflix has a history of having canceled other popular originals around the third season, most recently The OA.