Netflix will release a scripted podcast based on Daybreak next month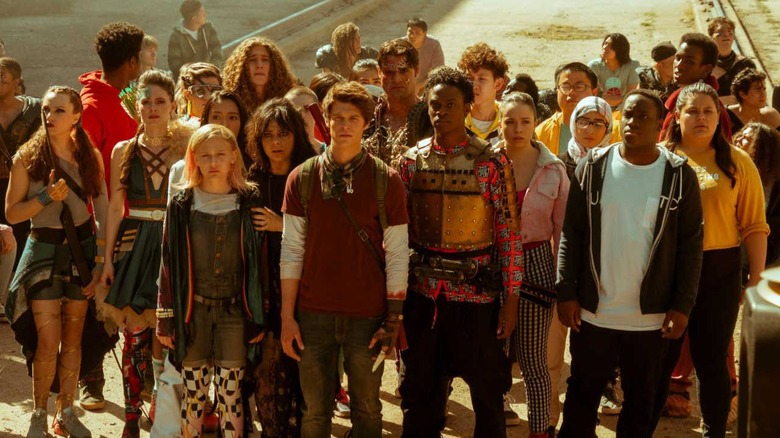 Netflix is getting into the podcast market with the launch of its own scripted podcast, according to a new report. The company plans to release a podcast based on its Daybreak original show, the report claims, one that will have half a dozen episodes designed to build upon what the video series. The work will join other originals from companies like Marvel.
Daybreak is an original comedy/drama from Netflix set during an apocalypse, one feature gangs akin to what you'd find in Mad Max, as well as zombies and a 'teenage outcast.' The show's first season debuted on October 24, and though reviews are a bit lower than what we usually see for Netflix originals, many fans are encouraging the company to renew it for a second season.
According to Variety, Netflix will release a six-episode scripted podcast based on Daybreak that builds upon what fans see in the series. The audio show will be based on teenagers from the original's first season who, in the script, decide to launch an apocalyptic podcast.
The podcast will include Daybreak showrunner and writer Aron Coleite as its executive producer. According to Coleite, via Variety, Netflix asked the team to come up with an idea for the podcast and they delivered 'the most insane idea we could think of' — the one that Netflix ultimately decided to greenlight.
The podcast is set to launch on November 7 with an exclusive home on Spotify until December 12. The audio show will join a number of other scripted podcasts in the pipeline, including several new fictional podcasts announced by Marvel. Likewise, audiobook company Audible has been steadily expanding its own audio dramatizations of books and similar scripted audio content.