Netflix will add a button to skip Trump jokes in new comedy special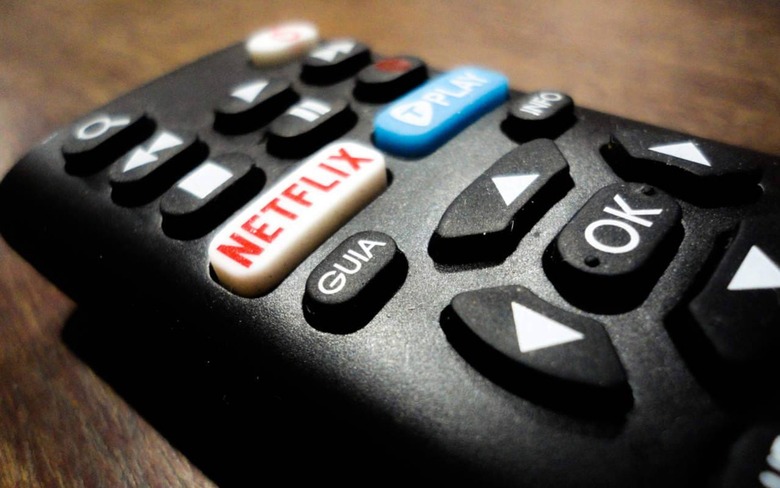 If you're thoroughly burned out on political commentary — even if it comes in the form of a simple joke — Netflix has some good news for you: a special skip button. The new Seth Meyers comedy special that'll debut on the streaming service tomorrow will include a button that lets viewers skip over jokes about President Trump, a frequent topic on Late Night.
Tomorrow, Netflix will release Lobby Baby, its new comedy special featuring Late Night host Seth Meyers. Anyone familiar with Meyers will expect a number of jokes focusing on the president — in fact, it's a good bet that you probably wouldn't watch if you mind those humorous barbs.
If you want to watch but you're weary of the political topics, you'll have the option of skipping the Trump jokes entirely using a special button that will appear on the screen. According to CNN, Meyers asked Netflix to add this button, which essentially functions in the same way as the 'skip intro' option.
Netflix refers to the joke-skipping button as 'funny and innovative,' ultimately implementing the 'clever idea.' Meyers says the skipping option is something of a joke itself and that users shouldn't take it too seriously; he even suggests that it will factor into the comedy in his new special.
The button highlights some of the unique scenarios that Netflix can present viewers, joining things like its interactive shows, which allow users to choose options that direct the storyline a show will follow. Subscribers will be able to watch Lobby Baby starting tomorrow via Netflix's show page found here.