Netflix unveils its first Spanish-language original series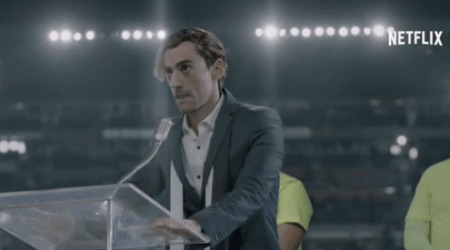 Netflix has been working to expand its Spanish language options for U.S. subscribers, a business move that isn't surprising given the large number of Spanish speakers in the nation and around the globe. Last month the video streaming service announced that it would be adding Spanish audio descriptions to some of its content, starting with its original series Narcos. Now Netflix has announced plans to create its Spanish language original series, which will be made available to all of its subscribers around the globe.
The show is called Club De Cuervos, and it will be available on Netflix starting August 7. The first season will be comprised of 13 episodes; the series is being described as a "dramedy", that is a comedy and a drama wrapped into one.
Netflix dropped the trailer for the series on its YouTube account today, explaining that the show revolves around a "prominent family" and the its patriarch who passes away. This results in his heir fighting over who will get control of his soccer team — something that causes "egos, tempers and soccer balls to fly", says Netflix.
The series is from Gaz Alazraki of Nosotros Los Nobles, and stars Luis Gerardo Mendez, Mariana Trevino, Stephanie Cayo, Ianis Guerrero, and more. The series was shot entirely in Mexico. Check out the timeline below for more recent Netflix news!
SOURCE: Deadline