Netflix total world coverage nearly complete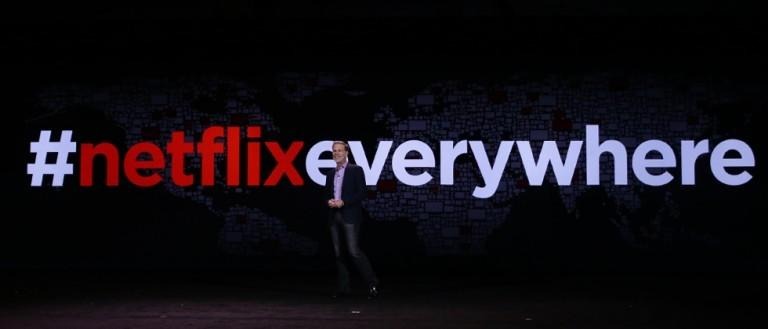 Netflix CEO Reed Hastings flipped the switch on 130 new countries for availability of their streaming service, taking effect immediately. This brings the number of countries up from 60 to 190 in total – India, Nigeria, Poland, Singapore, South Korea, Turkey, and Indonesia amongst them. Netflix is now officially ready to roll and live in what Hastings described as "nearly every country in the world." Except China. They're working on China. Netflix is currently working on the rest of the world with LG to make total coverage a reality.
According to LG, they've "initiated a global partnership with Netflix to facilitate the expansion of Netflix's global on-demand Internet streaming operations beyond the Internet TV network's already established markets (the Americas, Western Europe, Australia, New Zealand and Japan)." This means Asia. It means Europe. It means the Middle East, too.
Netflix also noted today that the service will not be available in Crimea, Syria, or North Korea "due to U.S. government restrictions on American companies."
LG suggests that Netflix expansion launch today will have the two companies collaborating, or as they say, they will "combine efforts" to go ahead and "provide prepaid access to the Netflix service."
To whom, and on which devices, etcetera, we do not yet know.
Netflix added a number of languages to the 17 languages it already supports. These new languages include Arabic, Korean, and both Simplified and Traditional Chinese.