Netflix to add BoJack Horseman season 2 this July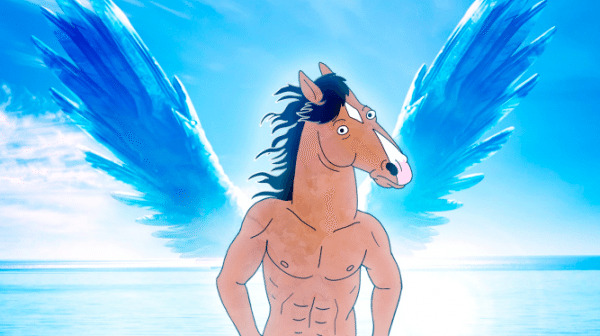 If you like yourself some adult-friendly cartoons, good news: Netflix has decided to nab a second season of the not-for-kids animated series BoJack Horseman, which revolves around a man that is half-horse and voiced by Will Arnett. Season 2 will consist of a dozen episodes and will be arriving on July 17 for those with a Netflix subscription (globally). This joins season 1, which has been available since this past August, as well as a Christmas special that came out around Christmas time.
Aaron Paul will once again be voicing Todd Chavez, BoJack's roommate, as well as Amy Sedaris as Princess Carolyn, Alison Brie as BoJack's ghostwriter, and Paul Tompkins as Mr. Peanutbutter.
For those unfamiliar, the series revolves around the aforementioned roster of characters and, particularly, around BoJack Horseman, a washed up actor. He's now playing in a Secretariat biopic, but the whiskey is still present and all the particulars fans expect.
This is only one of many shows the videos streaming service has planned, with both new seasons and new series being in the pipeline throughout the year (and future years). Most recently, the video streaming service has seen success with its "Daredevil" series.
SOURCE: Variety