Netflix tipped in negotiations for Longmire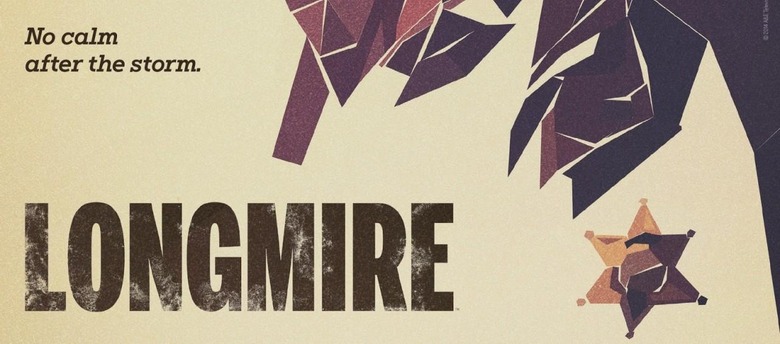 In August the surprise revelation was made that A&E would be cancelling series Longmire after its third season, something that caused an outcry amongst the show's hefty fan base. Reported Deadline at the time, the show's studio Warner Horizon planned to shop it around immediately, and now they've updated from new sources to say that Netflix is "deep in negotiations" to nab it for a fourth season. According to these unnamed sources, the negotiations have been "tricky", and they might not pan out.
The newest information again comes from Deadline, which says its sources say that both sides — Warner Horizon and Netflix — want the deal to work out, but that some unspecified trickiness leaves it still on somewhat shaky ground.
If the negotiations do go well and a deal is made, season 4 will reportedly enter production sometime in March, though that is a "tentative" timeline and could, too, end up changing. Amazon was also considered one of the big targets which Longmire's studio was eyeing for a possible deal.
As we reported last year, Netflix has scored streaming rights to the series' previous seasons, and so it makes sense that Netflix would end up its destination. Adding in the already-existing large fan base, and the streaming service could potentially have another big hit on its hands, adding to its already long list of successes.
SOURCE: Deadline