Netflix tipped in near-deal for 'Full House' series reboot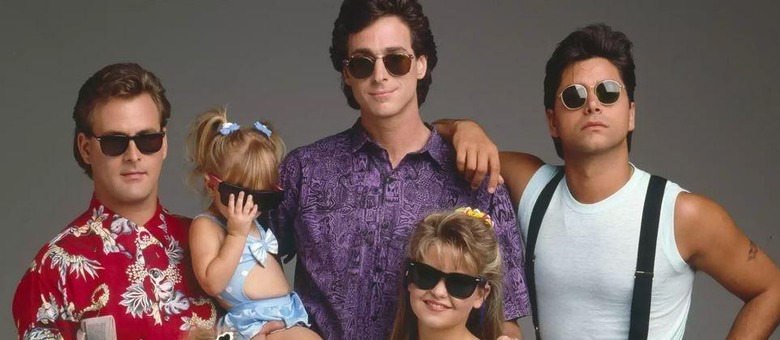 Netflix is pushing for original content, and it has found a lot of success in doing so. According to a new rumor that has surfaced, part of that original content will involve rebooting your childhood favorites for a little nostalgic lure. Whether you consider Full House a childhood favorite is its own issue, but regardless it is going to be coming back — at least if sources are correct — and it'll apparently have the cringe-worthy title "Fuller House". Reportedly there is a 13-episode season just on the brink of becoming reality.Full House, of course, was that wholesome family-friendly and lesson-teaching series starring Bob Saget, John Stamos, and Dave Coulier, among others, who played as the Tanners, a large family living in San Francisco. The new series, according to rumor, will be largely the same.
The information comes from TVLine, which is reporting that it has received confirmation from unnamed sources that the series reboot is "thisclose" to happening, with Netflix looking to order a 13-episode "multi-cam continuation" of the show. Fuller House, as it is supposedly called, will star DJ (Candance Cameron Bure) and friend/neighbor Kimmy (Andrea Barber).
According to source, Saget, Stamos, and Coulier might be making guest appearances in the series, and Stamos in particular will be producing, but it doesn't seem either three will have a regular role in the show. The original series' creator Jeff Franklin is reportedly executive producing with Robert Boyett and Thomas Miller.
SOURCE: TVLine