Netflix Super HD goes live for all subscribers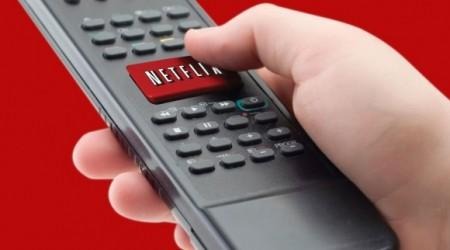 Netflix has enabled Super HD video for all of its streaming subscribers, having trialled the low-compression system earlier this year in an ISP-dependent test run. Then, Netflix only offered the service – which is 1080p Full HD, but using less compression for better quality visuals – to those viewers using an ISP with a direct connection to the company's own servers. Now, however, it has lifted that limitation.
Back in January, that meant those who got their internet from Cablevision, Virgin Media, British Telecom, Telmex, Telus, TDC, GVT, and others were able to take advantage of Super HD, though anybody else was left out of the game. The stance met with no small amount of disapproval from some ISPs, however, with Time Warner Cable accusing the home entertainment firm of discriminating against its customers.
That's no longer an issue, though it's still not a guarantee that you'll get a Super HD version of the movie you want to watch. For a start, not every piece of content Netflix offers has a Super HD version; meanwhile, you'll also need sufficient bandwidth to stream it. That's in the region of 5 Mb/s at a minimum, or 7 Mb/s for the highest possible quality.
Only certain devices are capable of supporting Super HD. That list currently includes the PS3 and Wii U, as well as the third-gen Apple TV, the 1080p-capable models from Roku's range, TiVo's Premiere, and the Windows 8 app. Netflix says that other existing 1080p-capable Netflix streaming Smart TVs, Blu-ray players, and other A/V devices are also getting Super HD quality content, even if they don't show the logo during playback.
Netflix is still pushing its Open Connect system, where ISPs can effectively cache the most commonly-accessed streaming content at a point closer to subscribers. Although Netflix Open Connect is free to participate in, that hasn't stopped Time Warner Cable from slamming the proposal as "seeking unprecedented preferential treatment" from ISPs.