Netflix stock suffers; "Yet to decide" on game rentals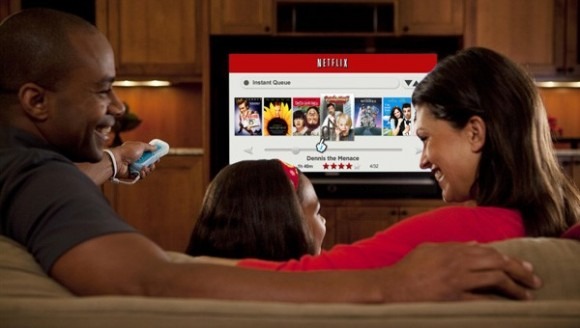 Strategy indecision and dowdy profit predictions have seen Netflix shares plunge overnight, as the company reaps a lackluster harvest on its 800,000 subscriber loss. Having admitted yesterday that it faces at least two quarters of loss in early 2012, as it launches its UK and Ireland streaming service, Netflix faced more than a third being wiped off its share price in aftermarket trading, investors selling up and stock dropping by almost 36-percent.
As for the greater-than-expected subscriber loss, Netflix believes many customers had been turned off by the price increases earlier in the year. Losses were expected, to some extent – Netflix had downgraded its expectations to 21.8m streaming-only subscribers and 14.2m DVD subscribers – but the actual figures announced, of 21.5m streaming and 13.4m DVD, still surprised the market.
In a letter to Netflix shareholders [pdf link], CEO Reed Hastings admitted that the push into the UK and Ireland will be followed by a fallow period on expansion, as the company attempts to recoup its financial stability. Only 7-percent of new subscribers opt for a DVD package, Hastings also revealed.
Meanwhile, Netflix is "yet to decide whether or not to offer video game discs" but Hastings reckons "the decision will have little financial impact either way" in Q4 2011. Something definitely not on the cards, for the US anyway, is Facebook integration, with laws preventing Netflix from allowing subscribers to share their viewing history automatically on the social network.