Netflix reveals stop-motion holiday special from creators of Chicken Run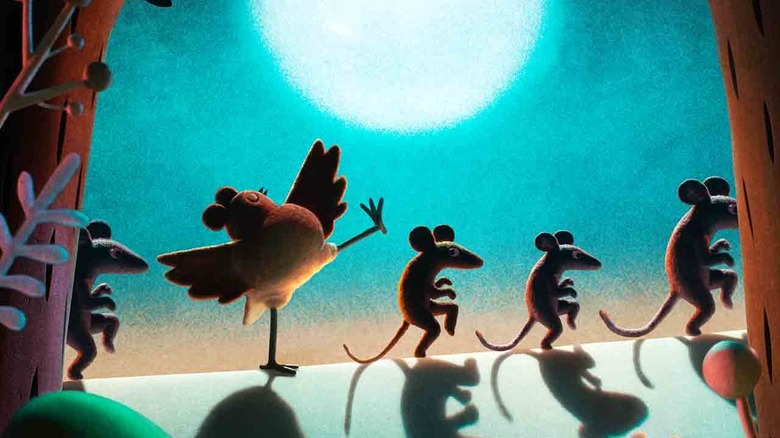 British animation studio Aardman Animations will create a new original stop-motion animated holiday special for Netflix, the streaming company has announced. The new movie is called Robin Robin and it revolves around a bird named Robin raised in a family of mice. The show is currently in production at Aardman's studio in the UK and is planned to arrive next year.
Netflix detailed the holiday special in an announcement today, explaining that Robin Robin details the bird Robin as she 'sets off on the heist to end all heists to prove to her family that she can be a really good mouse.' That plan doesn't go quite according to plan, however, as she makes the discovery that she is, in fact, not a mouse at all.
The holiday special is produced by Helen Argo with Sarah Cox as executive producer. Dan Ojari and Mikey Please are on board as creators and directors for the special, which is coming from Aardman, the company behind hits like Wallace & Gromit, Shaun the Sheep, Chicken Run, Creature Comforts, and more.
Cox said in a statement:
When Mikey and Dan first pitched us the concept for Robin Robin we knew instantly that this was a rare and special project that we had to make together. It's a beautifully crafted stop-frame musical that immediately feels classic whilst being groundbreaking and modern.
Netflix already offers a number of movies from Aardman in the majority of countries where the service is offered, examples of which include Flushed Away and The Curse of the Were-Rabbit. The new stop-motion animated special will be available to stream during the holiday season in 2020.