Netflix reveals new original movie Unforgiven starring Sandra Bullock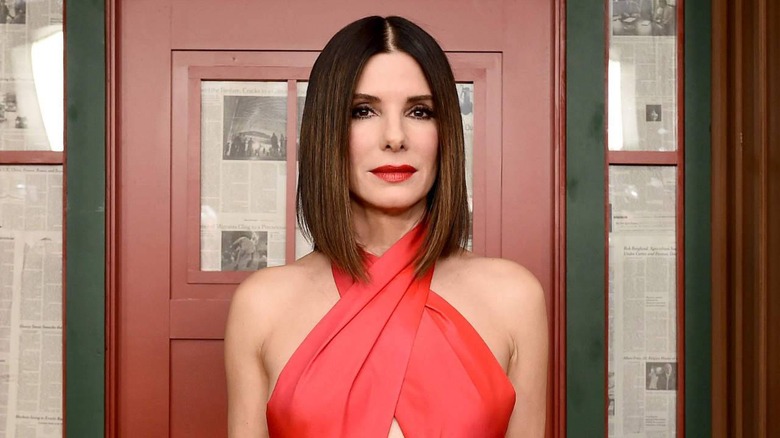 Actress Sandra Bullock will star in another Netflix original movie, the company has announced. Netflix is planning an original movie adaption of the British mini-series Unforgiven, a show about a woman who has been released from prison. Bullock previously starred in Netflix's hit original Bird Box, one of the most successful feature films for the streaming service.
Netflix has been producing original content for years and it has increasingly tapped big-name talent for its original movies. Sandra Bullock joins Will Smith, Adam Sandler, and a number of other household names in working with the company, which has selectively boasted all sorts of crazy viewership numbers for its bigger projects.
Late last year, Netflix said that more than one-third of its subscribers had watched Bird Box in its first week on the platform. Whether Bullock's next film on the platform will see the same success is yet to be seen; Netflix hasn't revealed when the next film will be available to stream on its platform.
In a tweet on its official 'See What's Next' account on Twitter, Netflix said that its Unforgiven adaption will be written by Chris McQuarrie, who said in his own tweet that he wrote the first draft for the adaption way back in 2010. Other cast members for the adaption haven't been revealed.
Nora Fingscheidt will direct Sandra Bullock in a new film @chrismcquarrie is adapting from the British mini-series Unforgiven about a recently released criminal who attempts to find redemption by reconnecting with her the estranged younger sister she was forced to leave behind. pic.twitter.com/oesGKPcDLH

— Queue (@netflixqueue) November 4, 2019
The original Unforgiven mini-series revolved around character Ruth Slater who served 15 years for murdering a pair of police officers. The show focuses on her life after prison; Netflix specifically states that its series will center on the character's effort to reconnect with her estranged sister.