Netflix Resident Evil adaption details leak on the company's website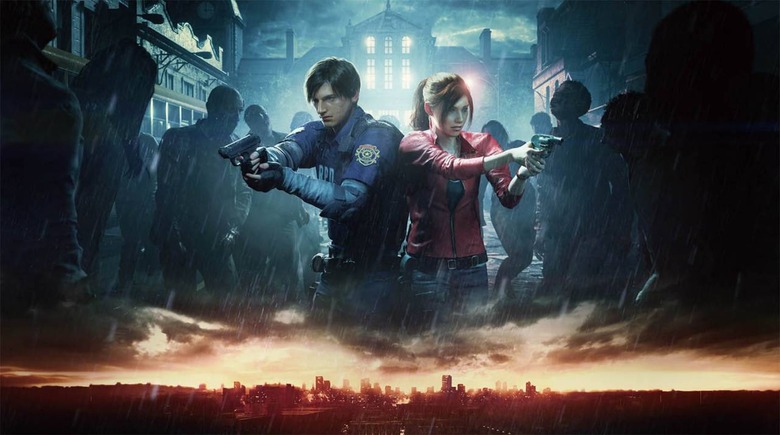 It seems that Netflix has accidentally leaked details about its anticipated Resident Evil adaption based on the video game franchise with the same name. Though we've known for a while that the company is (probably) planning to release a Resident Evil original show, precious few details have been provided. That changed over the weekend when Netflix published, then quickly deleted, a small show description.
Netflix hasn't officially confirmed plans to release a Resident Evil television adaption. However, we've been hearing rumors about such plans for a while, the biggest among them having dropped early last year. According to a past report from Deadline, Netflix is working on a TV show based on the video game franchise that will be set in the same universe, but that will build upon the game's mythology with its own plot. The show will reportedly be a drama involving the Umbrella Corporation.
It has finally been confirmed that a Netflix adaptation of Resident Evil is in the works. Attached is a description taken from Netflix's Media Center. See also a WaybackMachine archive of the search result we took a few minutes ago:https://t.co/sAtmqupwuV pic.twitter.com/wmPgoLtafI

— Resident Evil Wiki (@RE_Wiki) February 7, 2020
The show was described as in its early stages back in January 2019; fast-forward one year and it seems Netflix may be planning to officially announce the show and its first season soon. The 'Resident Evil Wiki' account on Twitter recently shared a link to a Wayback Machine archive showing the Netflix Media Center with a list of shows including one simply called Resident Evil.
The show's description is included in the listing:
The town of Clearfield, MD has long stood in the shadow of three seemingly unrelated behemoths – the Umbrella Corporation, the decommissioned Greenwood Asylum, and Washington, D.C. Today, twenty-six years after the discovery of the T-Virus, secrets held by the three will start to be revealed at the first signs of outbreak.
This confirms past reports that Netflix is, indeed, planning to launch a Resident Evil television series, though there's no word on when the show will premiere. It's clear based on Netflix's deletion that the show wasn't supposed to be announced yet, but the presence of an online listing in the Media Center indicates that an official unveiling may take place in the near future.