Netflix releases trailer for new mystery drama Between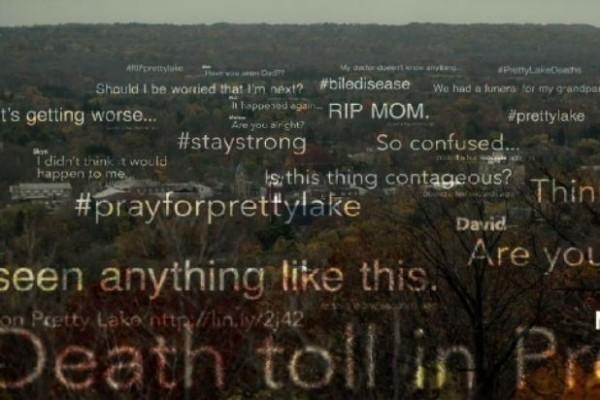 While Netflix is scoring hit after hit for its streaming service, including House of Cards, Unbreakable Kimmy Schmidt, and Daredevil, the news about the company picking up more originals and exclusives doesn't seem to stop. Well, one of those original series is set to debut later this month, and Netflix has just released the first trailer. It's called Between, and the mystery drama tells the story of a plague that kills a large part of a small town's population.
The trailer reveals the town of Pretty Lake has been put into quarantine following the death of everyone over the age of 21. The mysterious plague only targets individuals over that age, and now the remaining population must survive without any adults.
The first season of Between is only six episodes long, and it breaks Netflix's recent trend of making all the episodes available at once. Instead, the show will debut on May 21st, with following episodes available on the service at 9:00 pm ET each Thursday. Also different for Netflix this time around is a deal with Canadian television network City TV, which will get to air each episode first at 8:00 pm on Thursdays.
Between stars Jennette McCurdy from the Nickelodeon show iCarly, and was created and produced by movie director Michael McGowan. McCurdy plays Wiley Day, a pregnant teenager trying to survive the chaos that Pretty Lake has fallen into.
VIA /Film
SOURCE Netflix