Netflix Releases Sneak Peek At New Voltron Series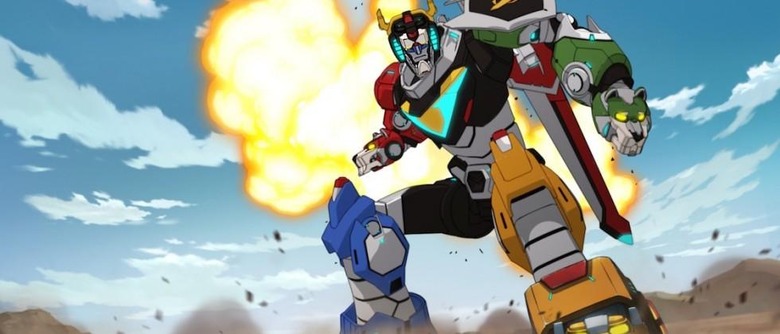 It seems Netflix has more plans in store to attract viewers based on nostalgia, as it's just released the first teaser trailer for its latest original show: a reboot of the classic cartoon series Voltron. Following Fuller House and its spinoff from the old sitcom, Netflix is now treating those who grew up in the '80s with classic action cartoons. Judging by the trailer, Voltron: Legendary Defender, created in partnership with Dreamworks Animation, has nailed the look of the five mecha lions that connect and form into a giant robot, updated with sharp, modern animation.
June 10th will see the release of the first 13 episodes in the new series, each 22 minutes long, making for a perfect binge-watching session. The show features a few plot updates from the 1984 original, but still keeps the core basics: five young people on Earth get involved in an intergalactic battle and are tasked with fighting monsters as they each pilot a robotic lion. Once joined together, they form Voltron's arms, legs, head, and torso, and wield a giant, blazing sword.
Co-executive producer Lauren Montgomery spoke to USA Today, noting that they're "trying to keep as much of that classic feel to it as we can, because ultimately we have huge amounts of nostalgia for (the original) show." Joaquim Dos Santos, the other exec producer, added that their goal is to combine "a true sense of epic adventure" with "the campy nature of five lions that become a giant robot."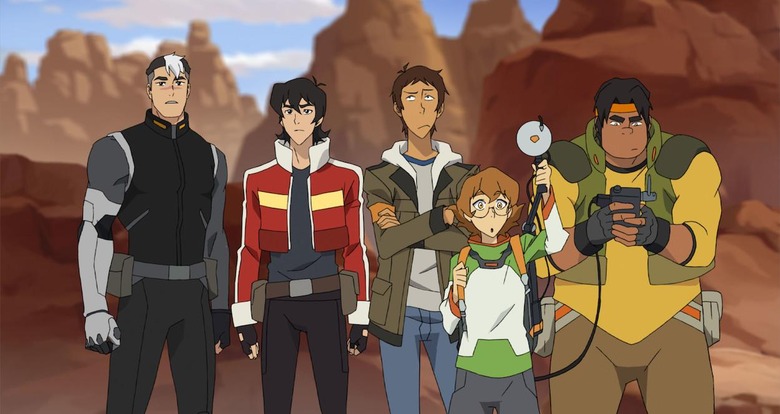 Along with the trailer, the cast of voice actors was revealed, including Tyler Labine, Josh Keaton, Jeremy Shada, Bex Taylor-Klaus, Kimberly Brooks, Rhys Darby, and lastly Steven Yeun of The Walking Dead fame. The five heroes in the original Voltron were little more than space explorers with little to no depth, but the new characters will be getting backstories to make Legendary Defender feel more fleshed out and meaningful.
SOURCE Netflix