Netflix Releases Minecraft: Story Mode Interactive Kids Show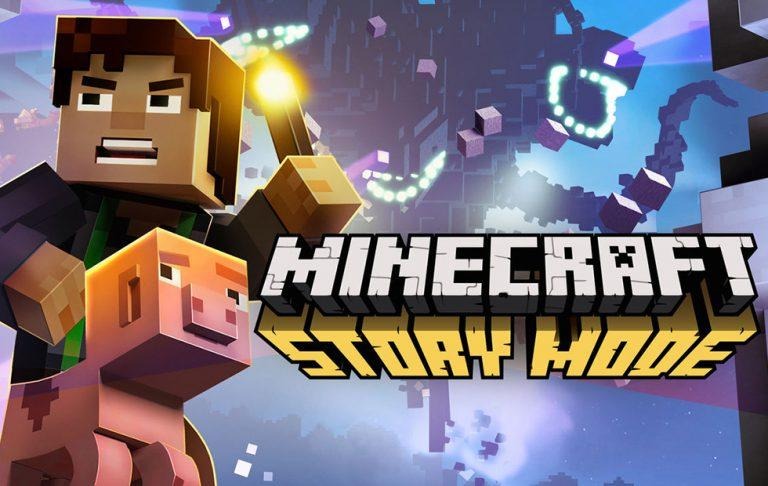 Netflix has released Telltale Games' Minecraft: Story Mode interactive episodic series for kids. The show, as with Puss in Boots: Trapped in an Epic Tale before it, enables viewers to get involved in the story by clicking to choose what comes next. The platform has released the first three episodes of Season 1 and will release the final two next month.
Netflix's interactive content is like a modern video version of the popular "Choose Your Own Adventure" books, presenting viewers with occasional options on how the plot will change. Someone may be asked to choose which direction the character takes or which object they choose, shaping the final outcome.
Viewers are able to watch and enjoy the content more than once by choosing different options each time. Minecraft: Story Mode is no exception, allowing viewers to immerse themselves in the Minecraft world and choose what happens to the characters in it.
The series stars voice actors Patton Oswalt, Sean Astin, and Catherine Taber; Netflix lists it as a kids show in the "imaginative, goofy" categories. Unlike traditional television cartoon episodes, which are usually around 20 minutes long, Netflix's new interactive series is composed of three long episodes spanning from 38 minutes to 94 minutes in length.
Viewers will watch the first three episodes, choosing what happens as they go along. The company will release the final two episodes on December 5, bringing the viewers' own storylines to a conclusion.
Though it's not quite a game — viewers only need the remote control to click — it does remove some of the passive nature of watching the show. Past reports have indicated that Netflix may do something similar for select adult content. The new show can be found here.