Netflix ready to open checkbook for Epix streaming deal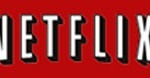 Netflix is working hard to beef up the offerings it has in its streaming catalog. The company knows that streaming is where many consumers want to see the market go. The key to winning in the streaming market is to have lots of content with TV shows and movies that people actually want to see.
Netflix and Epix are reportedly in talks to bring the Epix film catalog to the Netflix streaming service. I have never heard of Epix before, it is a pay cable channel that hasn't been picked up in a big way with cable and satellite providers.
The Epix network has some films that many folks would be interested in with offerings from Paramount, Lionsgate, and MGM. The deal is said to be worth nearly a billion dollars to Epix over the five-year term.