Netflix price increase takes effect today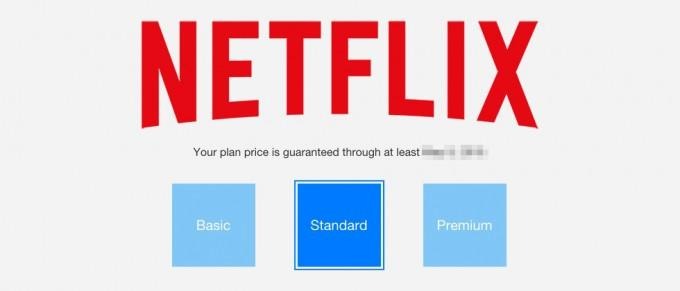 Starting this week, Netflix will be changing their pricing structure for streaming video users, including both new users and "grandfathered" users. New users price structure begins immediately. If you sign up for Netflix from this point forward, you get the choice of one of three different tiers or streaming service: Basic, Standard, and Premium. Each of these tiers includes one free month of service, after which the price of each tier will reflect number of screens available to use the service with and HD/Ultra HD. "Grandfathered" users pricing increase will begin based on their own individual grace period.
Previous plans had pricing set at $7.99 USD for all streaming. New plans include three tiers – tested earlier this year in the United States and enacted already in a couple of regions outside the USA by this Summer. As of this week, the 3-tier system is in play. Premium Netflix streaming includes everything – up to 4 screens (different devices with Netflix shows playing at the same time, on the same account), HD streaming, Ultra HD streaming (when available for programs that have Ultra HD content).
Standard has just 2 screens available for playing at the same time and does not include Ultra HD content. Basic has just 1 screen available at a time for playing content and does not include HD or Ultra HD content. Premium will cost you $11.99 a month, Standard is $9.99 a month, and Basic is $7.99 a month.
BELOW: Netflix service plans as of October 8th, 2015.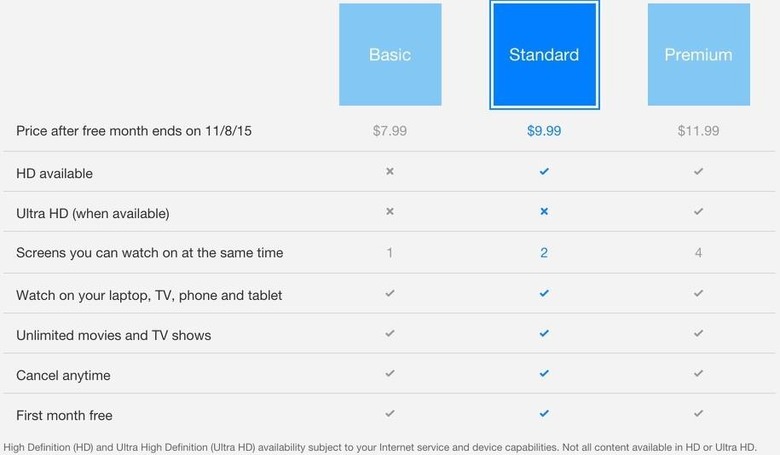 Chances are you've been using the "Standard" tier which, until this week, cost you $7.99 USD. At some point in the near future, you'll be paying $9.99 instead.
Your price increase date depends on when you signed up for Netflix. Some users will find themselves with price locks at $7.99 through May 9th of 2016 while others may find themselves having a price increase as imminent as this afternoon.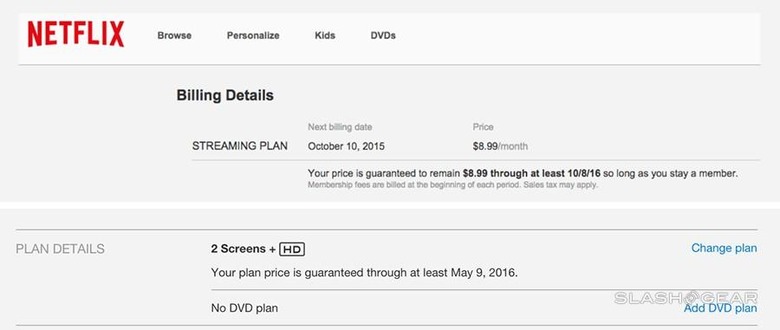 If you signed up for Netflix on October 10th of last year, for example, you'll have a price increase at your billing date this month. If you signed up in May – but did so five years ago – you'll still have a price increase in May of next year. Number of years don't seem to matter for grandfathering in of prices, while month of inception does.
To find out how long your Netflix pricing increase grace period is, head to http://www.netflix.com/YourAccount and see the section called "Plan Details." Let us know how long you've got!