Netflix original programming expands with Hemlock Grove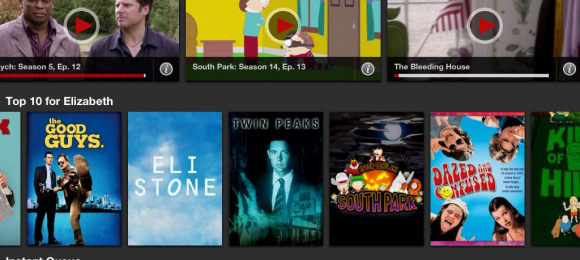 Yet another original series is making its way to online streaming giant Netflix. Horror film genius Eli Roth will be bringing a new series called Hemlock Grove, and will be distributing it exclusively through the online video platform. The show will be based on a horror novel of the same name, about a small Pennsylvania town where a horrendous murder has taken place.
The story follows two men who take it upon themselves to figure out the identity of the murderer, and find a series of unsettling clues along the way. This will be Roth's first attempt at creating a serial drama; he's best known for his short but suspenseful films like Cabin Fever and Hostel. The show joins other titles like House of Cards, Lilyhammer, and Orange is the New Black in Netflix's growing library of original programming.
In an interview with the Hollywood Reporter, Roth said, "Netflix as a platform is the perfect hybrid of cinema, television, and social networking, with the creative freedom to go as dark as the story needs." The new show will debut on Netflix in 2013. The only casting decision announced so far is that Jamke Janssen and Bill Skarsgard will be taking lead roles.
[via Hollywood Reporter]