Netflix may ruin studio by refusing to adjust contract dates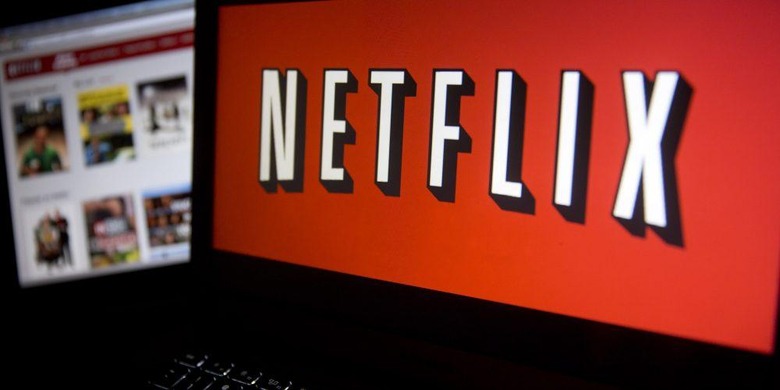 Netflix is on the receiving end of some incredulous stares and disappointed head-shaking, according to a new report. The company is planning to stream a pair of films from producer Relativity Media LLC before they arrive in theaters, and it may be able to do so because of the current contract in place. The studio, it turns out, ran into some pretty big financial troubles and is banking on movies "Masterminds" and "The Disappointments Room" pulling it out of the frying pan. While making some big financial adjustments, the company had to delay the theatrical release of both movies, and the expectation was that Netflix would agree to adjust its streaming dates for after the theatrical releases. Netflix, though, says it is going to proceed with the original dates against the studio's wishes.
Sound convoluted? It is. Both of the aforementioned movies were set to arrive in theaters in 2015 in the U.S. Relativity's unanticipated bankruptcy, however, caused those premieres to be suspended while the company underwent reorganization. It has been a long matter, but the new plan is for one movie to hit theaters in September, and the other later one in December. Later on, then, it would launch on Netflix.
Netflix has stated the contracts it has with the studio are "clear and unambiguous" and that "Relativity is now unwilling to live with those dates, because it has determined that it prefers different dates in connection with its plans for release and distribution of the films."
For Relativity, having the movies arrive on Netflix ahead of theaters could mean a permanent blow to the company.
According to the Wall Street Journal, Relativity's lawyers believed the streaming service would agree to amending the contract in order to extend the streaming dates. Now that Netflix has dug its heels in, the studio's seeking a judge's intervention to force Netflix's hand. The matter was heard in a New York could today, but the results aren't yet known.
The move could serve to create bad blood between Netflix and an already-hostile industry that, at best, has been on frenemies terms with the streaming service. Netflix is dabbling in its own original movies, and previously made it known that it would like to have movies that launch on its own service the same day they arrive in theaters (which, as expected, the industry was very vocally negative about).
Attempting to get two decent movies to stream on its service ahead of theatrical releases may prove a fruitful experiment for Netflix, as far as number-crunching is concerned, but could prove harmful in the long run if companies reconsider striking contractual streaming deals with the company.
SOURCE: Wall Street Journal