Netflix, Marvel cancel Iron Fist as Disney streaming service looms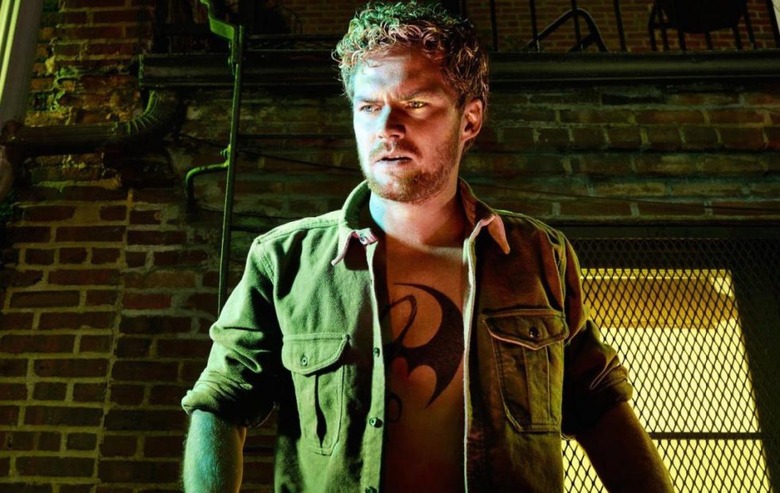 Marvel and Netflix's collaboration to create their own TV show-format superhero universe for the streaming service has been a big success over the last few years. That's why it came as a surprise on Friday when the companies revealed that Iron Fist was not being renewed after its second season, making it the first cancellation in the Defenders collection of shows, which also includes Daredevil, Jessica Jones, and Luke Cage.
This was likely unexpected for the show's creators as well, since the second season of Iron Fist ended on a cliffhanger. Neither Netflix nor Marvel explained why the show was being cut, but a likely reason could be low viewership. Thankfully, the door has been left open for the hero to make appearances in the other Marvel shows, and there's still chance for another season of the Defenders cross-over series.
"Marvel's Iron Fist will not return for a third season on Netflix. Everyone at Marvel Television and Netflix is proud of the series and grateful for all of the hard work from our incredible cast, crew and showrunners. We're thankful to the fans who have watched these two seasons, and for the partnership we've shared on this series. While the series on Netflix has ended, the immortal Iron Fist will live on."
Iron Fist easily had the poorest reception of the Marvel series on Netflix, especially the first season. But the second season had been praised for its improvements, especially in the story and action sequences. There's also the question of Disney — Marvel's parent company — and their own streaming service, expected to debut next year with original Star Wars and Marvel series. It seems unlikely this upcoming rivalry between Netflix and Disney would be the cause of Iron Fist's cancellation, but it's also unclear if the hero will be appearing on Disney's new service.
In the meantime, both seasons of Iron Fist will remain available on Netflix, while season three of Daredevil premieres next week, and another season of both Jessica Jones and The Punisher are already in the works.
SOURCE Hollywood Reporter