Netflix Made Its Own Streaming Box, Killed It In 2007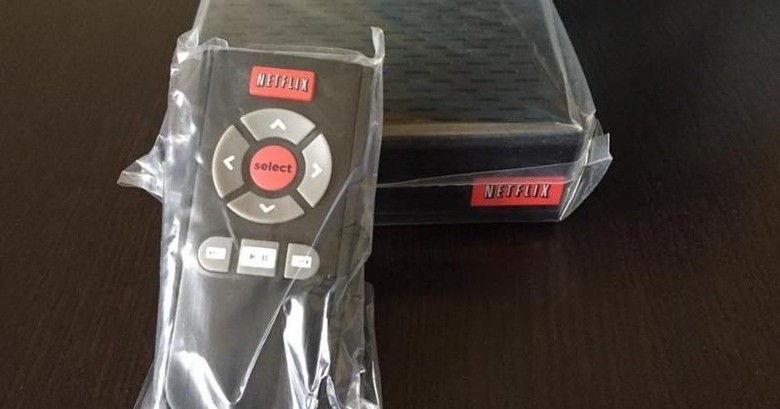 Back while you were still ordering DVDs and waiting impatiently for them to show up in the mail, Netflix was dreaming about the future, and its dream at the time included a self-branded video streaming box. In fact, Netflix went so far as to create the 'Netflix Box' and was shooting promotional videos for it in anticipation of launching it on the Netflix website. Where's that box today?
The information comes from Netflix alum Barry Enderwick, who detailed the project in a long post on LinkedIn. He provided a shot of the finished set-top box, shown above, as well as details about what lead up to it and what ultimately happened to it. It was around 2004 that Netflix realized it would ultimately make a swing toward streaming to the detriment of DVDs.
This was years before Netflix launched streaming titles, and was part of its vision for its (much) larger future. Fast-forward to 2007, and Netflix had the Netflix Box, an ordinary looking set-top box that would allow its customers to stream videos to their television. Things were nearing launch when "new information and views" brought things to a grinding halt.
Netflix had decided its strategy was getting its service on "every device capable of connecting to the Internet," says Enderwick. That means getting companies like Samsung and Sony on board with their respective products: game consoles, DVD players, set-top boxes, etc. This would give Netflix a big jump start, but it also meant its own hardware had to go. After all, what company would want to include software from a company competing with its products?
Said Enderwick:
If our goal was to be on all devices, why would we compete with them by getting into the hardware business? So the decision was made. Kill the Netflix Box instead of killing our strategy. And even though the Netflix Box was killed internally, it did see the light of day as the Roku Player.
SOURCE: LinkedIn