Netflix made an infinite runner browser game starring its original shows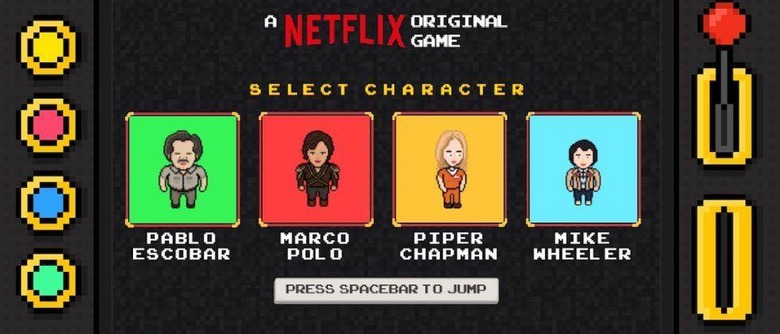 You could argue that, as long as they have an internet connection, Netflix subscribers can never claim to be bored, what with all the endless hours of content to stream. Should you still find yourself in that situation, whether you're a subscriber or not, you can now kill some time with Netflix's new browser game. Dubbed Netflix Infinite Runner, it features characters from the streaming service's hit original shows, and is completely free to play.
As you'd guess from the name, the game is a simple infinite runner, where the character automatically and continuously runs towards the right — just like Super Mario Run. The only actions players can take are to jump with a press of the spacebar, or double-jump for extra height with a double press of the key.
Players can choose from four characters from Netflix's original series, including Narcos' Pablo Escobar, Marco Polo's Marco Polo, Orange is the New Black's Piper Chapman, and Stranger Things' Mike Wheeler. Each one has their own show-themed level, such as running through the jungles in Columbia, fleeing prison guards, and escaping Hawkins National Laboratory, complete with a Demogorgon.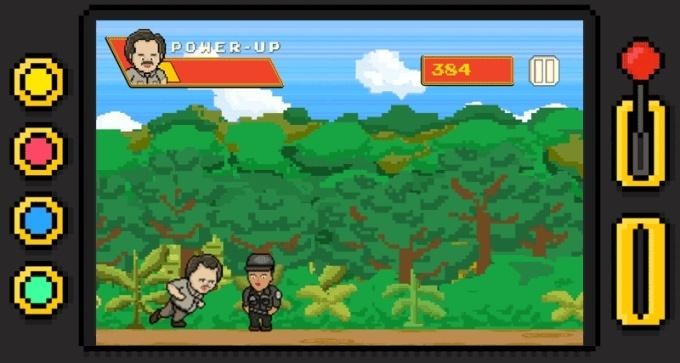 Netflix seems to only be promoting the game on social media in Spanish and Indian for some reason, but it makes for some quick, simple fun when you've got a few minutes. Plus, there's no better way to listen to a low-res rendition of the Stranger Things theme music.
SOURCE Netflix