Netflix library shrinks by 30% as company gambles on original content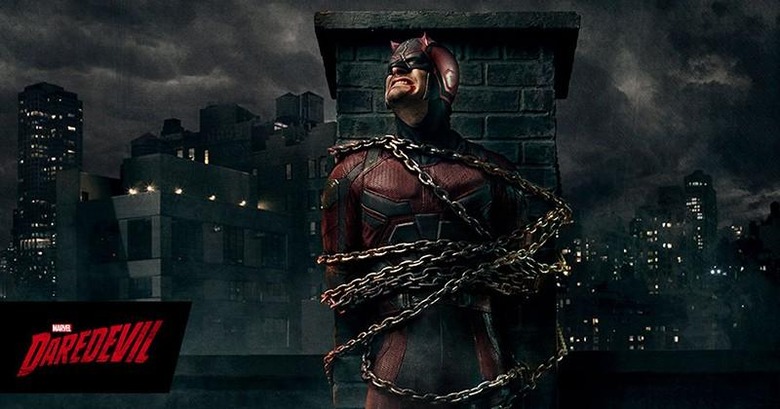 Netflix is something of the golden child of streaming. The company that started off shipping DVDs to your door gained massive popularity when they started offering their streaming service. However, troubled times may be ahead for them.
Back when Netflix first launched their streaming service, it was the final push that I needed to finally cut the cord, and ditch cable. After all, for a really low price, I could watch so many old TV shows and movies, that I didn't need to bother spending outrageous amounts of money for cable. Unfortunately, I, and many other subscribers, are having a harder time finding something to watch.
Thanks to a report from AllFlicks, we're able to get a grasp on just how much the available content has changed in the last couple of years. According to the study, the Netflix catalog has shrunk more than 30% since January of 2014, while the cost of the service has gone up.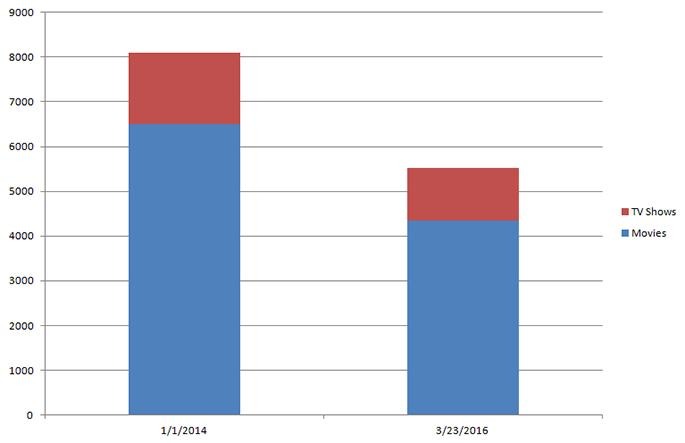 Here's the breakdown of available titles. In January of 2014, there were 6,494 movies and 1,609 TV shows available to watch. As of last week, there were a total of 4,335 movies and 1,197 TV shows. That's a significant drop in the amount of available content.
If you recall, last October Netflix announced they'd be raising the price of their most popular streaming plan from $8.99 up to $9.99. Thankfully, many current customers still haven't seen the price increase, but it's still looming. The price hike for the existing customers was put off until May 9th of this year, which is coming up fast. (Some people already had the price increased, depending on how long they had been a customer.) When asked (rather colorfully) why they're raising prices, Netflix responded by saying that it was so they could bring "more great content to users."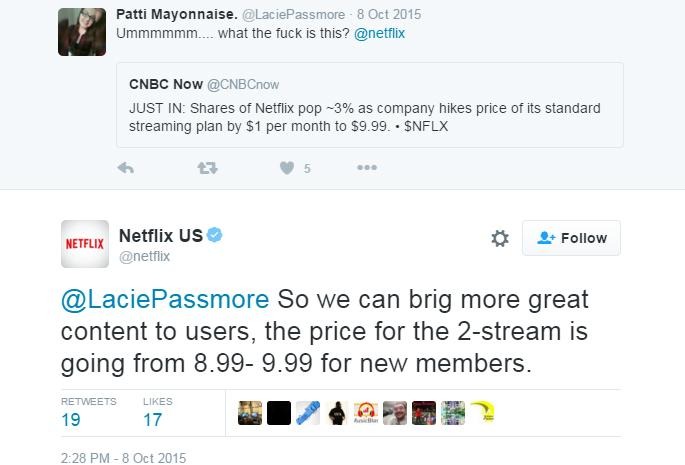 I suppose that when they say "great content" they mean their own original programming. The company has clearly been focusing on delivering original, exclusive content over the last year or so. But as their current library shows, the total amount of content has suffered greatly.
While Netflix hasn't come out and talked about their shrinking catalog, the reason for it is pretty easy to guess at. When they originally started offering streaming content, they were one of the only players in the game. Now competition from Hulu, Amazon, and others has no doubt driven up the price of content. And with a focus on original content, Netflix might not be so willing to put up the cash to pay higher prices to pad their catalog.
But a dwindling selection of movies and TV shows isn't the only problem that Netflix faces. Earlier this year the company announced that they would no longer tolerate the use of proxies and other means of bypassing regional restrictions. And recently, they've made good on that promise, angering customers worldwide.
The decision to cut off proxy users no doubt came at the behest of the studios from which Netflix gets their content. And while they do need to appease the license holders, many subscribers saw their libraries shrink by a large amount, overnight. There are some countries where the selection is so poor, that even original shows like House of Cards hasn't even been made available. When Netflix won't even offer their own content, it's a pretty big slap in the face to their customers.
With a shrinking catalog, tighter restrictions on customers, and a pending price hike for existing users, Netflix may soon experience a large drop in subscriptions. It's unlikely that these sorts of things will put them out of business anytime in the near future, however, if they want to remain a top competitor in the streaming space, they're going to need to make some big changes.