Netflix Just For Kids app launches on PS3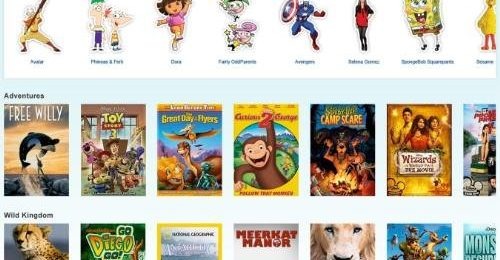 Netflix's special curated content platform that only includes movies and TV shows that are suitable for children, now has a dedicated home on the PS3, joining the Wii as the second console to have both a Netflix app and a Netflix for Kids app. This demonstrates just how powerful Netflix is and how it has managed to attract consumers of all ages. An Xbox 360 app will be the last of the three major consoles, a reversal from the launch of the first Netflix app.
Ratings from the independent non-profit group Common Sense Media were used to automate the process of choosing what content was appropriate for the Just for Kids service. "Netflix 'Just for Kids' makes it easier and more fun for kids and families to browse and instantly watch a large selection of kid-friendly TV shows and movies," Netflix said.
The video streaming giant brought the special content filter to its website in August 2011. Since then, it says, more than one billion hours of the child-friendly content has been streamed. In addition to the Wii and PS3, there is also a special Netflix kid-friendly app on the Apple TV. Other platforms, "including the Xbox 360 and tablets" will be getting the new app later this year.