Netflix offers just about everything when it comes to video entertainment, but here's something we never thought we'd see from the streaming service: its own line of cannabis strains based on its original shows. That's right, Netflix is actually selling marijuana for those who want to literally "chill" while watching Orange is the New Black or Bojack Horseman.
Dubbed The Netflix Collection, the strains are only being sold this weekend in West Hollywood, California as part of a pop-up event. Locals with legal medical marijuana cards can find them at Alternative Herbal Health Services, however Netflix notes it will not receive any profits from sales.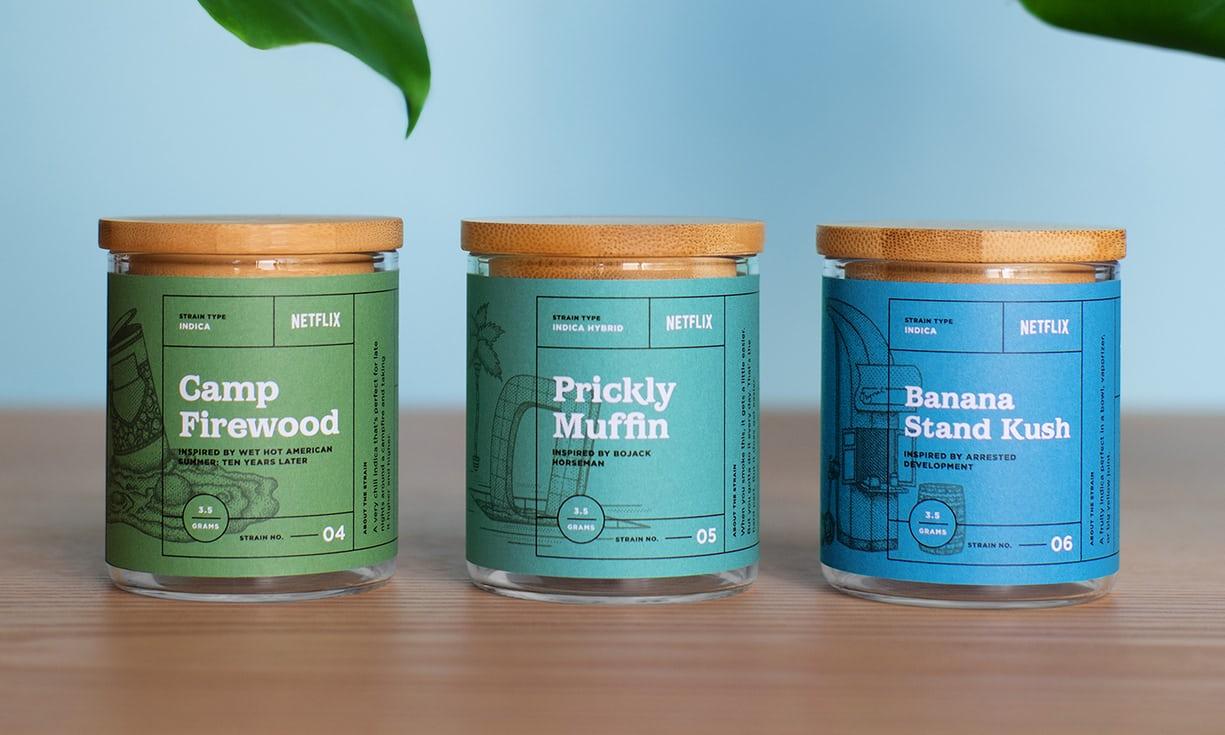 Orange is the New Black has inspired Poussey Riot, which is meant for "kicking it with somebody, talking, making mad stupid jokes," while Arrested Development fans will want to check out Banana Stand Kush for use in a "big yellow joint." Other show-inspired strains include Moon 13 (Mystery Science Theater 3000), Peyotea 73 (Grace and Frankie), Prickly Muffin (Bojack Horseman), and Baka Bile (Santa Clarita Diet).
"Each strain was cultivated with the specific shows in mind, designed to complement each title based on their tone," Netflix says in a press release. "For example, sillier shows may be more indica dominant, while dramedies will be more sativa dominant to help the more powerful scenes resonate."
SOURCE The Guardian