Netflix is killing Reality TV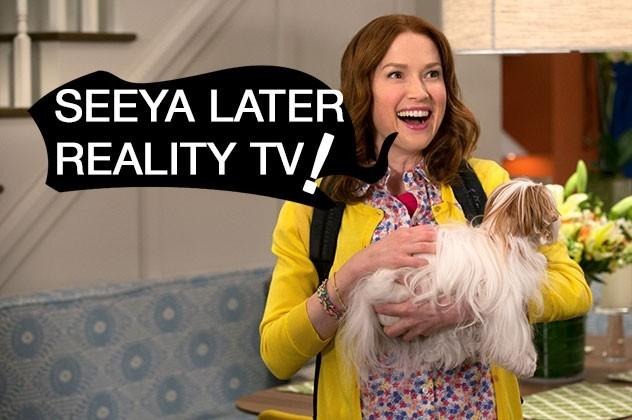 Reality TV shows and "unscripted" shows are on their way out, so says the chief content officer at Netflix. Speaking at an investor conference this past week, Netflix' chief content officer Ted Sarandos suggested that "the kind of disposable nature of reality, basically doesn't have much of a long shelf life. It hasn't been a great category for us." As the reality television show dies, so re-rises the scripted show and Netflix Originals series like The Unbreakable Kimmy Schmidt and House of Cards.
According to people with knowledge of the matter speaking with Bloomberg, several reality TV shows will be dropped by Amazon Prime Instant Video. "Viewer fatigue" is setting in, it's said, and Amazon is dropping shows like "Mob Wives" and "Teen Mom."
Amazon also decided to stop their deal with A+E Networks, the creators of such reality TV shows as Pawn Stars, Storage Wars, and American Pickers.
Back in October of 2013, NBC ordered a 13-episode "straight-to-series" TV show from Tina Fey and Robert Carlock. This show was called "Tooken."
As of November of 2014, NBC opted out of the deal and sold the rights to a two-season order to Netflix under the name "Unbreakable Kimmy Schmidt."
In the Spring of 2015, the TV show known as The Mindy Project was cancelled by FOX. Not a month later it was picked up by Hulu, where it'll be available for streaming from this time forward.
Below you'll see our coverage of one of the most popular Netflix Original series House of Cards, a show that's set for at least one more season, making a total of four.