Netflix is bringing back BoJack Horseman on July 22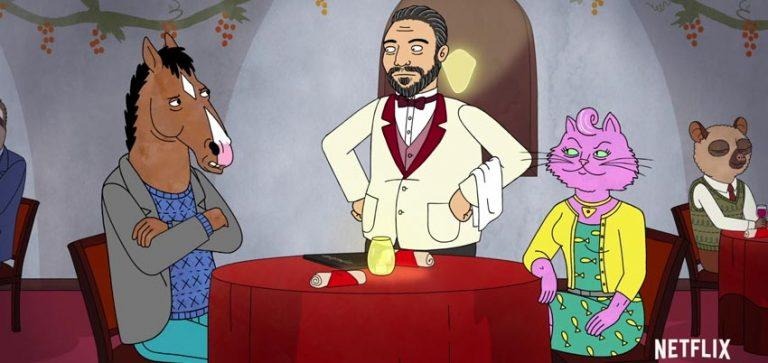 Netflix has a cartoon hit on its hands, and it goes by the name BoJack Horseman. The original series will be returning for a third season on July 22, the company has announced, marking yet another installment in the increasingly great show's streaming life. The third season will follow BoJack as he 'tackles life's big questions," says Netflix, but that's all we know at this point.
BoJack Horseman is a cartoon for adults that follows the life of BoJack Horseman, a washed up '90s era sitcom star who's pining for a comeback. His ex-girlfriend, a cat, is his new agent, and he's joined by a human sidekick. This was Netflix's first original animated series, and it — like many of the service's other original series — has proven highly successful.
The show was created by Raphael Bob-Waksberg and is executive produced by Will Arnett, Waksberg, Aaron Paul, Steve A. Cohen, and Noel Bright. Arnett plays BoJack's voice, Aaron Paul plays Todd Chavez, and Amy Sedaris is the voice behind Princess Carolyn.
Though this series is aimed at adults, Netflix has since introduced original animates shows for children, addressing an area of the service's library that had been previously criticized as lacking. Kids animated shows include VeggieTales in the House, The Adventures of Puss in Boots, The Mr. Peabody & Sherman Show, and more.
Netflix will be the only home of Disney, Marvel, Lucasfilm, and Pixar movies soon