Netflix iOS update brings 1080p to iPhone 6 Plus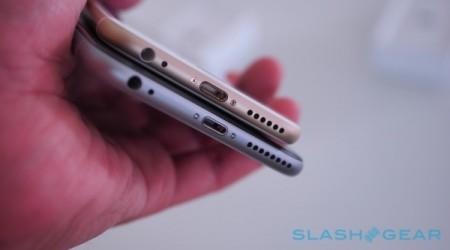 If you went for the larger of the two iPhone 6 models, you'll now be able to get your Netflix fix in glorious 1080p resolution. This is thanks to an update the video streaming service pushed out for its iOS app yesterday, with the company saying that it started working on sprucing up the app for larger and higher-resolution displays following Apple's iPhone 6 Plus announcement in September. As an added bonus, more titles will now be visible and images will be bigger.
There's not much more to it than that. Said Netflix on its blog, "When Apple announced the iPhone 6 and iPhone 6 Plus in September, we were excited about the opportunity to extend the Netflix application to different screen sizes." The updated version of the app can be grabbed now from the App Store.
The iPhone 6 Plus features a 5.5-inch Full HD 1920 x 1080p resolution (401ppi), trumping the iPhone 6's 1334 x 750 resolution. Those unfamiliar with Apple's newest iPhone models can find all the details in our full review.
The update comes ahead of a bunch of new content Netflix has planned, the soonest of the bunch being Marco Polo set to arrive in mid-December. It was recently revealed the company would be making a series adaption of Lemony Snicket's A Series of Unfortunate events, and it has some feature films in the works, as well. Hit up the timeline below for related news.
SOURCE: Netflix Blog