Netflix He-Man show produced by Kevin Smith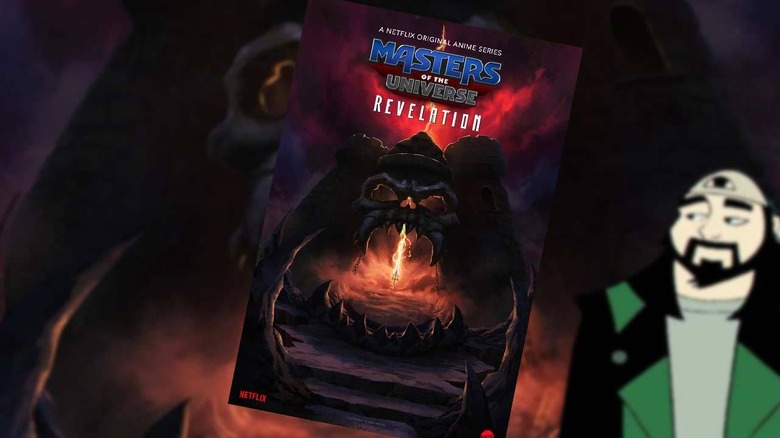 Unfortunate for fans of the Netflix reboot of She-Ra, He-Man will not be made by the same crew of creatives. Instead, Netflix opted to push their optioning of He-Man in a very, very different direction. The show will be called "Masters of the Universe: Revelation" and showrunner/producer Kevin Smith had some rather excited words to say about its release this week during Power-Con.
"In 'Revelation,' we pick up right where the classic era left off to tell an epic tale of what may be the final battle between He-Man and Skeletor," said Smith. "Brought to life with the most metal character designs Powerhouse Animation can contain in the frame, this is the Masters of the Universe story you always wanted to see as a kid!"
Just a reminder: Mattel toys created He-Man after Mattel CEO Ray Wagner declined the option to make Star Wars toys with George Lucas. After a relatively successful early run of toys with He-Man and the Masters of the Universe in the early 1980s, the Filmation cartoon He-Man and the Masters of the Universe was released in 1983.
"I'm Eternia-ly grateful to Mattel TV and Netflix for entrusting me with not only the secrets of Grayskull, but also their entire Universe," said Smith. The new show will have animation overseen by Powerhouse Animation, the same group that worked on Netflix's Castlevania show.
This MoTu show will be produced by Mattel Television, executive producer Rob David, and Kevin Smith. This is the same Kevin Smith that produced the TV series Comic Book Men, Spoilers with Kevin Smith, and Clerks. He's also the Silent Bob half of the cult comedy character duo Jay and Silent Bob.
Meanwhile He-Man action figures are a cult-classic member of the Super7 toy collection, re-made in the style of the original Masters of the Universe as well as Star Wars-esque "ReAction" figures. It's a strange set of affairs we've got right now in the always-evolving world of toys and TV shows.